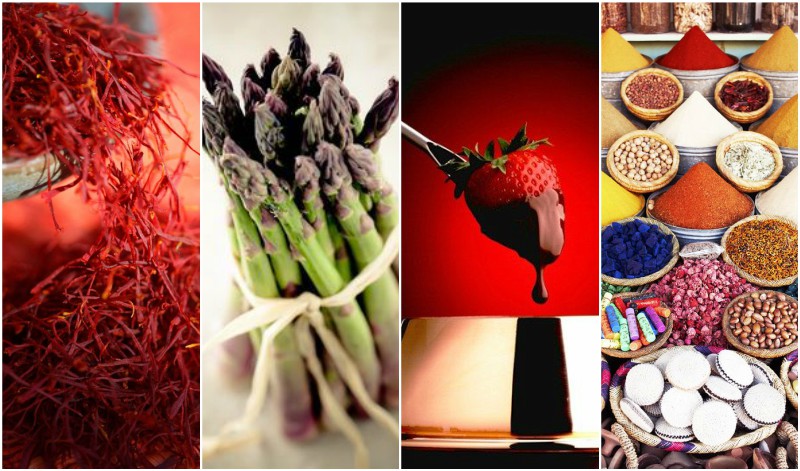 The Food of Love | 12 Aphrodisiacs from around the World
Imagine sticky, yellow yolk sliding down an asparagus spear.... Or gooey chocolate-dipped strawberries... Served with tongue-tingling Champagne...
And BAMM! You're watching an M&S food advert.
But sexy food has actually been around for thousands of years. And different cultures around the world have long been discovering the sexy secrets of their local herbs, fruits, seafood and produce to create passion-popping dishes and recipes.
We spoke to 12 of our travel partners from Brazil to Russia and got them to share a few of their local secrets...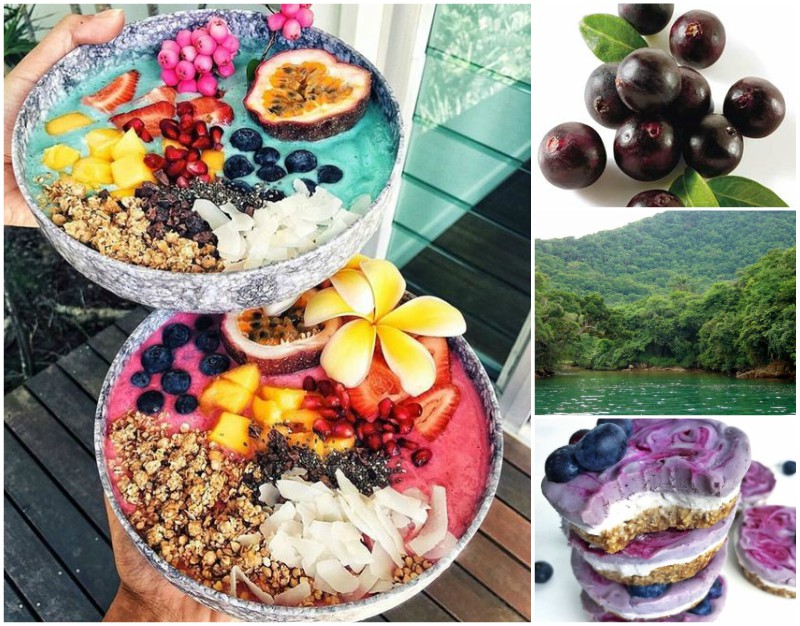 #1 Acai | Brazil
One of the most recognised aphrodisiacs in Brazil is the acai. Acai berries are grown in the Brazilian rainforests, including the Atlantic Forest which is all around the Ilha de Toque Toque Boutique Hotel region. Growing on the acai palm trees, the fruit is picked from long stalks and is a favourite for Brazilians at breakfast.
Acai has been part of the local diet for centuries, ceremoniously eaten by Amazon Indians to prepare them for battle. With it's impressive energy boosting powers, it is believed the "acai high" warriors experienced made them invincible.
Today, acai berries are one of the most trendy superfoods around and thanks to their ability to aid circulation (significantly increasing stamina) acai is also considered one of South America's hottest aphrodisiacs. Its health benefits are pretty impressive too. Packed with anti-ageing antioxidants and low in calories, the acai may well be one of the reasons why Brazilians are so damn sexy and beautiful.
Want to try it for yourself? Acai juice is available in most supermarkets or why not try adding a few berries to your breakfast granola and yoghurt and see what happens!
- Recommended by Ilha de Toque Toque Boutique Hotel (Images: via Pinterest)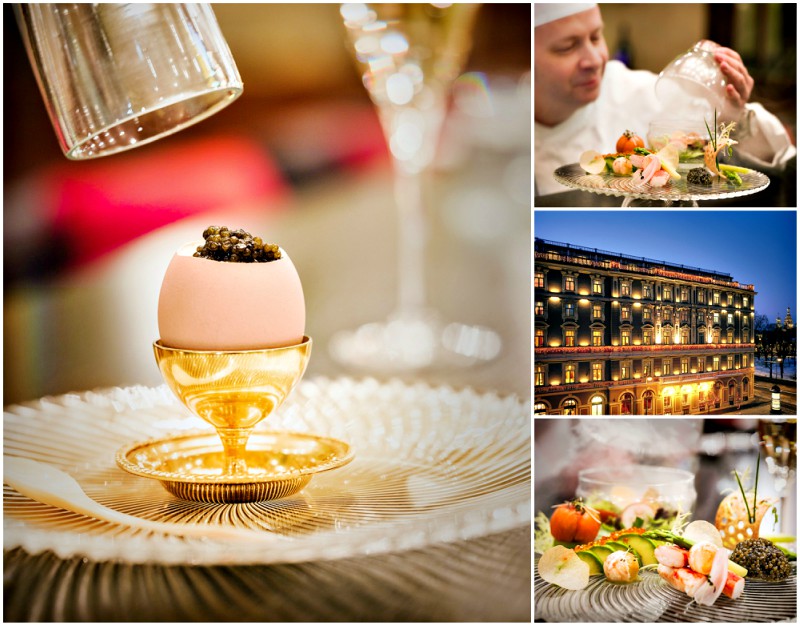 #2 Caviar | Russia
Caviar is considered as the most extravagant aphrodisiacs in the world and is thought to give the consumer a long life.
Like all eggs, caviar is associated with new life. In fact, eggs were considered the ultimate symbol of fertility for many ancient nations. When the eggs of fish were first discovered, the taste and texture of black pearls bursting against the tongue with sensualist's delight drove this unique product to a different league. From what is told Rasputin considered caviar their "drug" of choice.
The high content of zinc, amino acids and protein (similar to the oyster case) is what makes these unique eggs an aphrodisiac. The food is served at room temperature (never directly from the fridge) in the Russian tradition of preparing caviar with blini, Russian sour cream, shredded egg white and egg yolk.
Our Caviar Bar & Restaurant at Belmond Grand Hotel Europe is unique in St Petersburg to discover the collection of caviar. The menu boasts 15 types of caviar, 12 Dom Perignon vintages, 35 types of vodka and 15 varieties of distillate. We also have Russia's one and only full-time vodka sommelier on hand to take you through the Caviar Bar's impressive vodka collection.
One of the signature dishes to savor at our Caviar Bar & Restaurant is intriguingly entitled 'Egg in Egg'. Egg shells are stuffed with truffle-flavoured scrambled egg and topped with oscietra caviar. We also usually recommend guests not to miss out on the new offer from the menu - "Spirit of Russia", which includes a vodka experience in a high cuisine style: "Caviar Bar" cocktail - a fine selection of Russian caviar: beluga Imperial, sevruga Imperial, pressed, salmon and pike served with traditional condiments, blinis, toast, potatoes, sour cream and chopped eggs complemented with a shot of Polugar #1 or glass of Champagne.
- Recommended by Belmond Grand Hotel Europe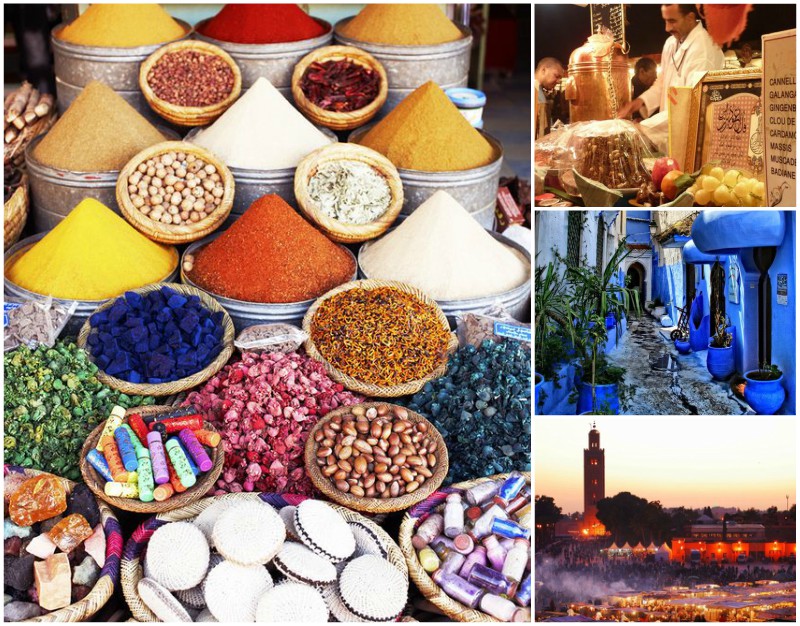 #3 Khoudenjal | Morocco



Known as " Moroccan Viagra," Khoudenjal is a traditional sweet drink made from an infusion of lesser galangal, mixed with a selection of other herbs and species such as cinnamon, ginger, clove, nutmeg, cardamom, mace, black pepper and star anise.




This very traditional drink is thought to have stimulating and aphrodisiac qualities due to the mix of the herbs being used and because they are served hot.




- Recommended by Banyan Tree Tamouda Bay

(Images: via Pinterest)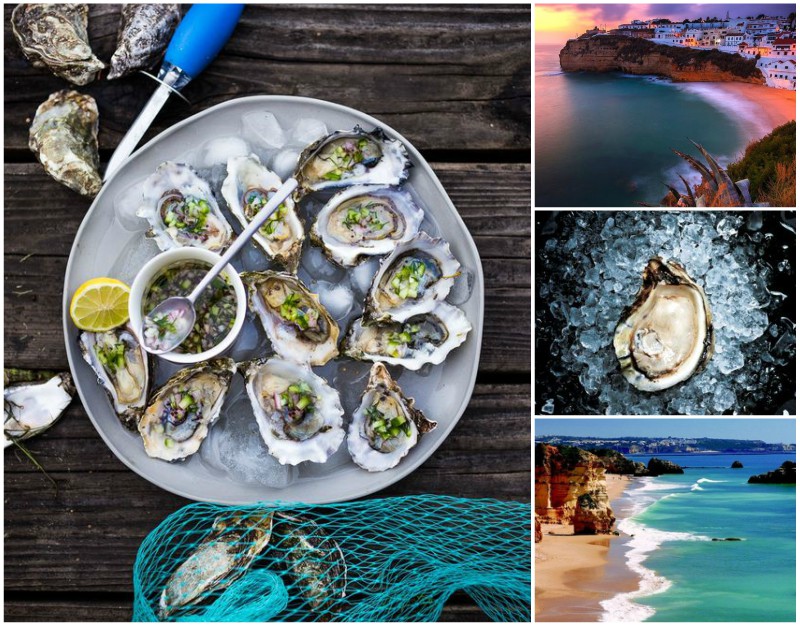 #4 Atlantic Ocean Oysters | Portugal
In Portugal, mainly the Algarve, Oysters are most certainly considered an aphrodisiac and mainly consumed during summer. Due to the Algarve's geographical location, oysters are normally caught and consumed on the same day.
Oysters are recommended by doctors due to high levels of calcium, potassium, magnesium, and vitamin B-12, as well as zinc and iron. Older generations believed that Oysters would also facilitate pregnancy.
Recently, a new concept in Portugal are Oyster pop-up bars that can be found mainly during summer, serving delicious Portuguese oysters. In Portimão, for example, which is only 40m away from Pine Cliffs Resort, a restaurant called Ostraria has two oyster bars where customers can enjoy amazing Portuguese oysters served in the swimming pool (this in only open in July & August). Said this, there are endless other options in the Algarve to enjoy fresh Portuguese oysters where you can find raw or marinated oysters served with beetroot ceviche, pickled fennel, apple cucumber and mint for example. Oysters can also be hot smoked and served on the half-shell. (Oysters can also be enjoyed at Pine Cliffs Resort).
And for extra aphrodisiac effect enjoy your oysters with cocktails containing cinnamon or alternatively champagne and strawberries…
- Recommended by Pine Cliffs Resort (Images: via Pinterest)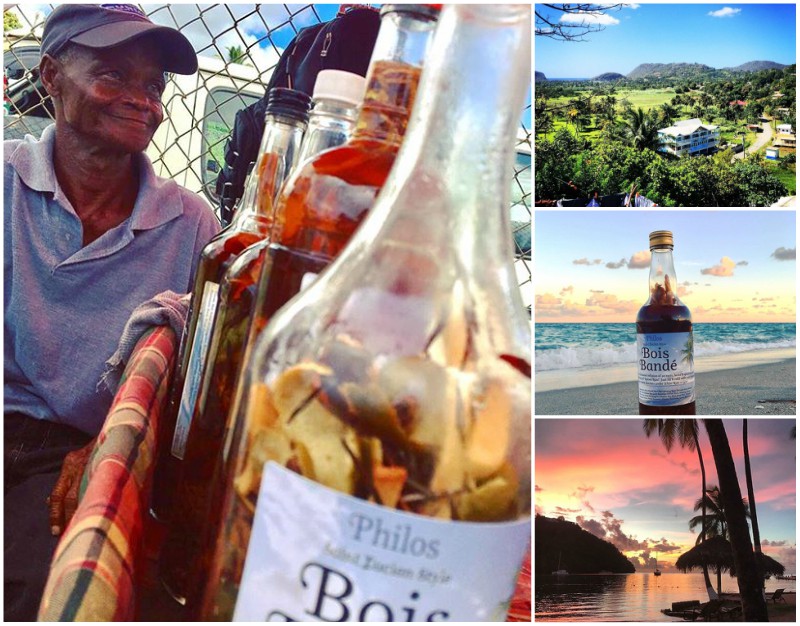 #5 Bois Bande | St. Lucia
Bois bande is the most popular aphrodisiac of St Lucia because of its intense powers. The recipe for this spice rum differs slightly from island to island but is most commonly a concoction of local spices, roots and sometimes even venomous insects infused in strong rum.
Famed for its sexual potency, it is said that Bois Bande will "give you a lift". Heads up! Bois bande is said to have the same well documented side effects of Viagra and should be taken with caution.
Bois bande is very popular amongst locals and sold from recycled rum bottles by almost all street vendors and rum shops. Our spice rum is a rich red colour and slightly syrupy. It should be served neat and sipped slowly or taken as a shot. You can often find miniature bottles to take home as souvenirs.
- Recommended by Crystals St. Lucia (Images: via instagram)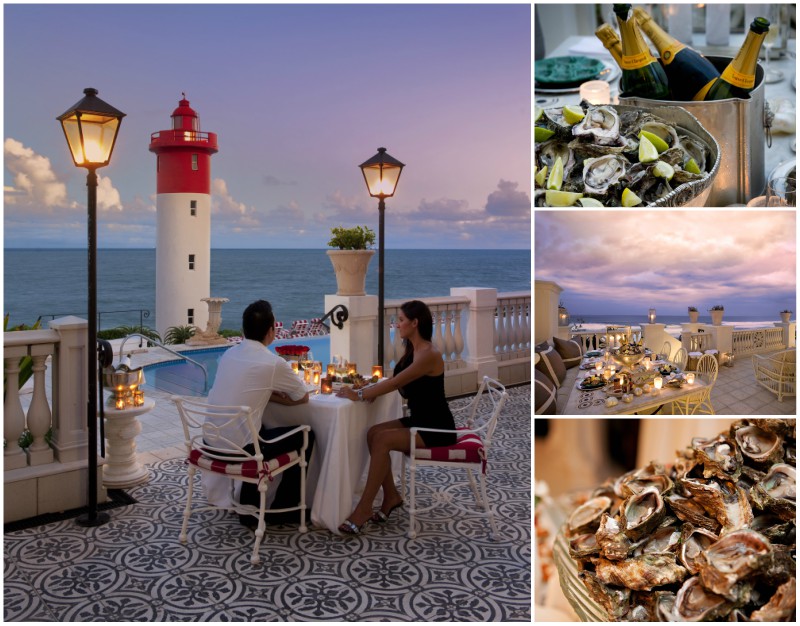 #6 Indian Ocean Oysters | South Africa
"Oysters are the most tender and delicate of all seafoods. They stay in bed all day and night. They never work or take exercise, are stupendous drinkers, and wait for their meals to come to them."

The Oyster Box, in Umhlanga Rocks, Durban, KwaZulu-Natal, South Africa, has always had a connection to the 'wild Oysters', that occur along the east coast of KwaZulu-Natal. Known previously as 'The Oyster Lodge', the hotel has been harvesting wild Oysters since the early 1940's.
From its idyllic location right on the beach, with awe-inspiring views of the Indian Ocean and the iconic lighthouse, guests can enjoy freshly harvested Oysters from the Hotel's own Oyster beds. Oysters are rotated daily to ensure a sustainable supply, without depleting the ocean's stocks. The harvesting of Oysters in South Africa, is strictly controlled and cannot be done without a fishing license.
The stylish Oyster Bar is an essential pre-dinner or sundowner stop. Sit back and enjoy live music and a glass of chilled Champagne or one of our signature 'Umhlanga Schling' Cocktails, accompanied by a plate of freshly-prepared Oysters or one of our delicious Oyster dishes from the a la carte menu. Alternatively, a meal on the famous Ocean Terrace.
Try 'Oysters Charlene' – this dish, prepared especially to mark the occasion of the wedding of HRH Prince Albert of Monaco to South African, Charlene Wittstock, was served at the wedding cocktail function for South African friends and family, held at The Oyster Box and attended by the royal couple.
- Recommended by The Oyster Box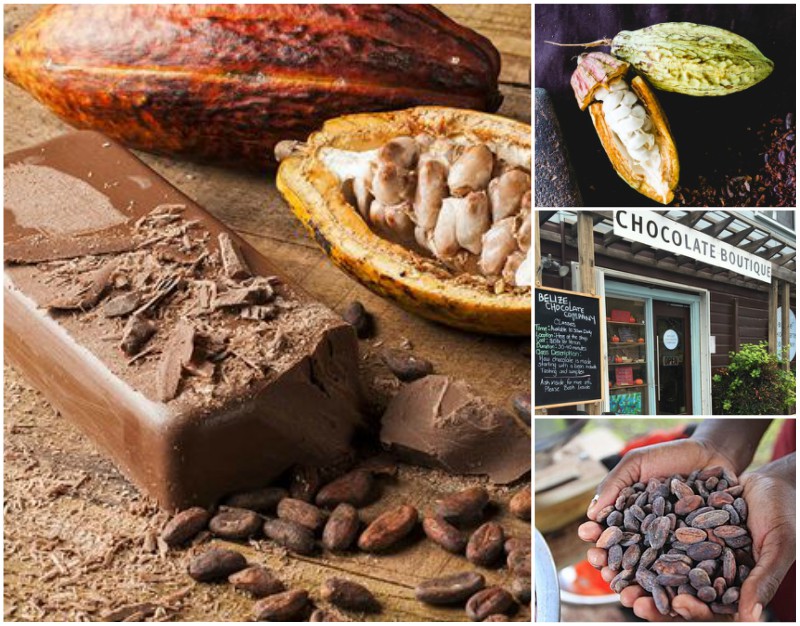 #7 Chocolate | Belize
Believed by some experts to be the 'Cradle of Chocolate' Belize is (possibly) the birthplace of one of the world's favourite aphrodisiacs. Eaten in huge quantities by the ancient Maya, raw chocolate beans called cacao are grown in Southern Belize to produce some of today's most exclusive organic chocolate.
Apart of being irresistibly delicious chocolate also have proven aphrodisiac qualities, containing in ingredients that stimulate the same brain chemicals as sexual arousal and falling in love. Strong stuff.
Chocolate is a must-have in any romance package, but we use it in a variety of ways! Chocolate is used throughout Belize: flavor beans, traditional chocolate bars, chocolate coverings, desserts, drinks, etc. There's even a Chocolate Festival every year. We recommend going on one of the multiple chocolate making tours and experience the magic for yourself! You'll learn how to make chocolate and get to take a couple bars home.
- Recommended by Muy'ono Adventures (Belize Ocean Club, Hopkins Bay, Thatch Caye)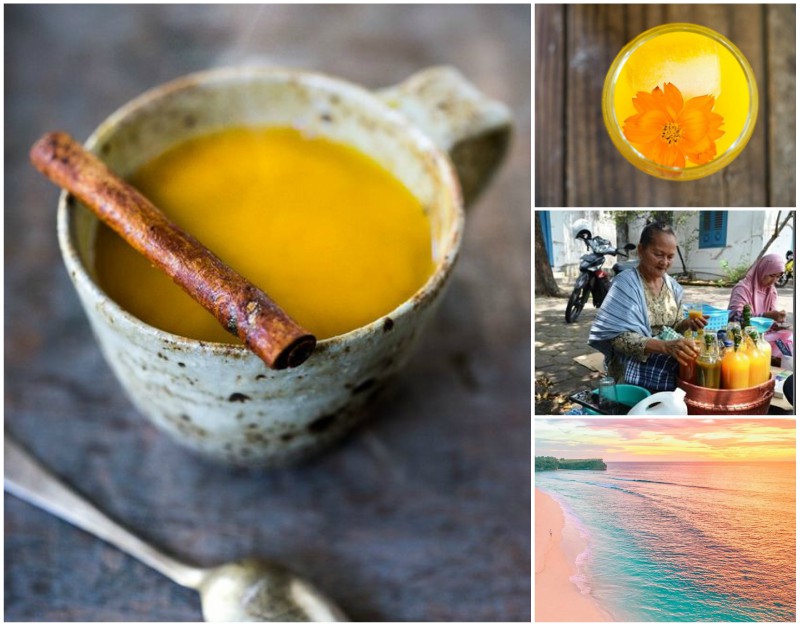 #8 Jamu Kuat | Indonesia
For a traditional Indonesian aphrodisiac local people normally drink Jamu Kuat - a local herbal beverage which can trigger the "hormone" and increase men's stamina.
Served after dinner, for our guests at Romantic Villas in Bali normally we will include wine for each couple with a romantic dinner and those who wish can try this beverage.
- Recommended by Romantic Villas in Bali (Images: via Pinterest)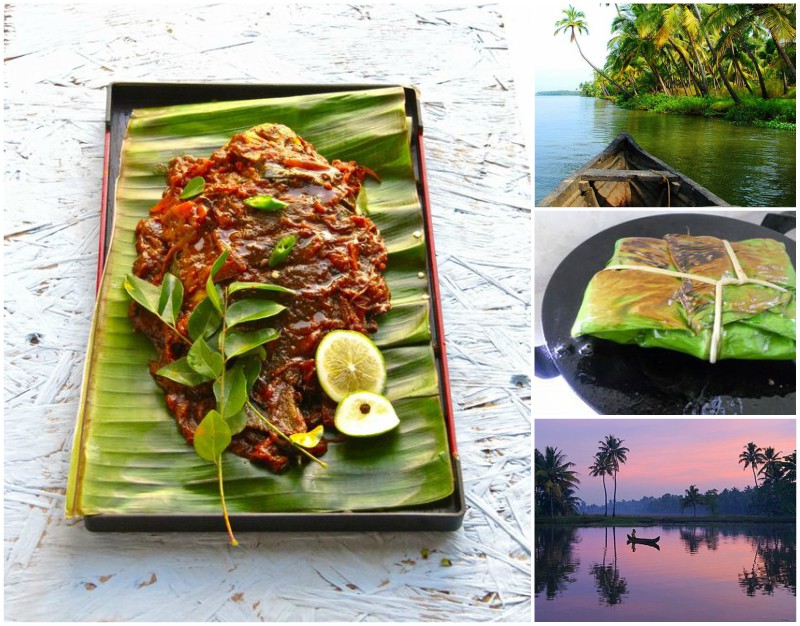 #9 Karimeen Pollichathu | India
Karimeen Pollichathu is a traditional dish of Kerala made from the Karimeen fish that swim in the backwaters. Fresh fish like Pomfret or pearl spot are flavored in a spicy, tangy marinade and grilled to perfection wrapped in banana leaves to lock in the taste and moisture. Result? Zingy, tender, succulent fish--simply delish! Fish fillets like king fish can also be prepared this way and it is likely the spice and heat that give this dish its aphrodisiac qualities - increasing the heat beat and blood pressure to simulate the effects of arousal. Try it for yourself with our recipe:
1. Chop red and green chillies, ginger, garlic, curry leaves and shallots.
2. Mix with turmeric powder, salt and lime juice to make a coarse paste.
3. After cleaning the fish, apply a thick layer of the paste on the inside and on the outside.
4. Wrap the fish in the banana leaf and tie it with the stem.
5. Heat coconut oil in pan and place the wrapped fish in it.
6. Cook each side for 8-10 minutes.
7. Serve hot with rice.
- Recommended by The Zuri Kumarakom, Kerala Resort & Spa (Images: via Pinterest)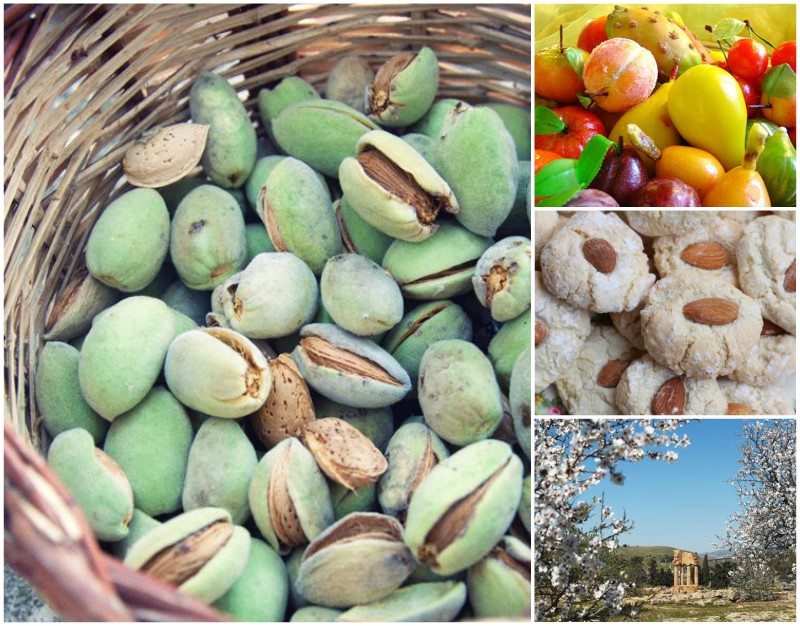 #10 Almonds | Sicily
Aphrodisiacs products from Sicily are Almonds and Saffron. They are all aphrodisiacs for their content and features. There are many Sicily recipes based on these ingredients, for example in Sicily we do Almond paste and Frutta Martorana (traditional marzipan made with almonds). We use almonds also for Pesto alla Siciliana, Almond Milk and more. Another Italian well-known product is Chili Pepper. In the area of Ragusa (Modica) we do Chili Pepper Chocolate, with a special cooking process.
- Recommended by erreqadro marketing at La Moresca Maison de Charme (Images: via Pinterest)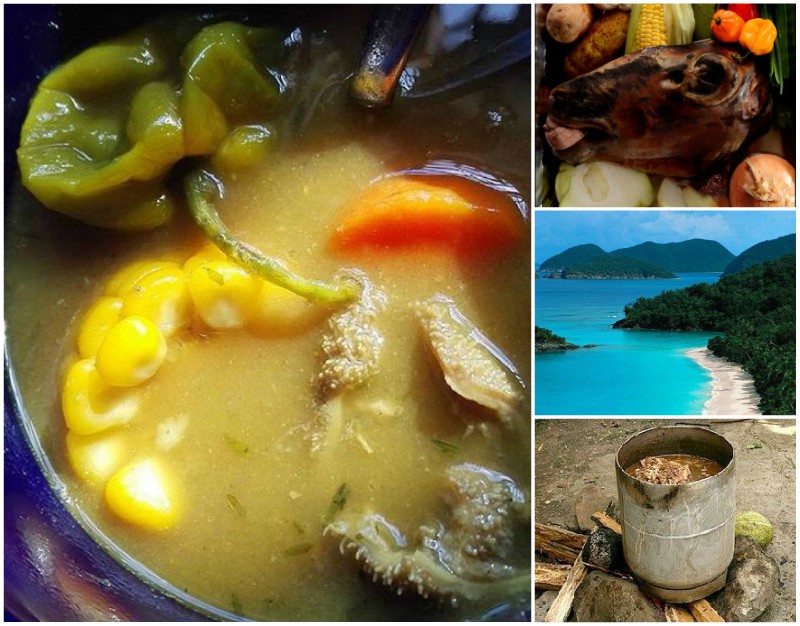 #11 Mannish Water | Caribbean
Mannish Water is a hearty soup made with "all" the relevant parts of a ram including the head, organs and testicles and then stewed for hours with ground provisions and local seasonings.
In some islands mannish water is served to grooms on their wedding day. It is also said that The Rolling Stones album "Goat head soup" was inspired by Mannish water while the band was living in the Caribbean.
Mannish water is said to boost testosterone and make a man more "mannish" or masculine as the meat from a male goat brings vigor and raises endorphin levels. One bowl of mannish water equals a couple espressos!
Mannish water is best prepared by a knowledgeable West Indian chef with all local ingredients. Ask for it by name, we would be happy to stir up a pot!
- Recommended by Crystals St. Lucia (Images: via Pinterest)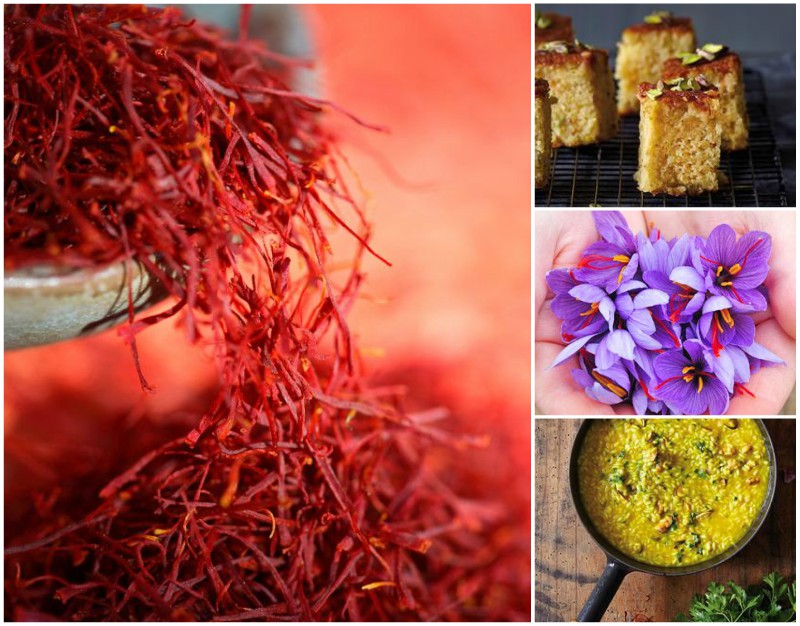 #12 Krokos or Safran | Greece
Krokos or Safran is an aphrodisiac ingredient cultivated in a specific area in the north of Greece. A recent Canadian study has ranked saffron at the top of the list of aphrodisiac foods.
Krokos, according to mythology, was a friend of god Hermes. Playing discus with the god, the young man was fatally injured. From his blood rose a tiny flower with glittering stamens. According to mythology, too, when the gods Zeus and Hera made love, the earth filled with flowering yolks. The combined characteristics of the components of the yolk, namely crocine, crocitin and flavonoids, can provide positive results for the treatment of infertility (Hosseinzadeh et al, 2008).
Ingredients of Saffron: volatile oils, glycosides and vitamins B1, B2, B12, picrokercine and crocine. It also contains lycopine, zeaxanthin, α-β carotene as well as vitamin C, iron, potassium and magnesium.
The components of the yolk due to their ability to increase nitric oxide levels and reduce intracellular calcium levels, favor the relaxation of the cranial muscle fibers necessary for erection. It is available in the form of filaments or dust.
Try it for yourself:
- 1st recipe: Add 15 yolks in 1 glass of milk & simmer for 2
- 2nd recipe: Dissolve 10-15 yolks of yolk in a little lukewarm water and use in the rizotto dishes (we serve it in our mushroom risotto)
- 3rd recipe: Drink: Dissolve 0.2c. powder in 1 glass of lukewarm or cold water.
- Recommended by Lato Boutique Hotel (Images: via Pinterest)
If you're a couple who love to travel the world and try new experiences together then you should be a Romantic Tourist.