How to Choose Your Perfect Wedding Setting - Beach, Hilltop, Lakeside or City?
When you imagine the wedding day of your dreams it's likely (even if you don't know it yet) you've already got a pretty good idea of the type of setting and celebration you want.
Simply, close your eyes and picture the scene as you walk down the 'aisle'…
Where are you?
With quite literally a world of wedding venues available to choose from we can help you find THAT perfect place for your big day - wherever that maybe. And if your wedding day dreams are not yet completely clear to you and you need some help that's fine too - our Romantic Consultants are here to help bring you some clarity and navigate you through the all the options.
In the meantime we've rounded up 4 of our most popular wedding settings to inspire your search, including some that may surprise as well as delight you!
Should I have a Beach Wedding?
There's something truly romantic about a ceremony that makes the most of the natural environment. And an ocean backdrop is a great metaphor for endless love, while the sunlight reflecting from gentle ocean waves and a cool sea breeze all add to the magic and energy of the occasion for smitten couples saying their vows on the beach.
Barefoot weddings on the sand are elegantly informal and beautifully suited to intimate celebrations. Whilst brides who are set are saying 'I do' in a pair of crystal encrusted Jimmy Choo's need not have their beach dreams dashed as many venues can provide 'decking' to create a temporary and more stiletto-friendly aisle.
Beach Weddings Inspiration...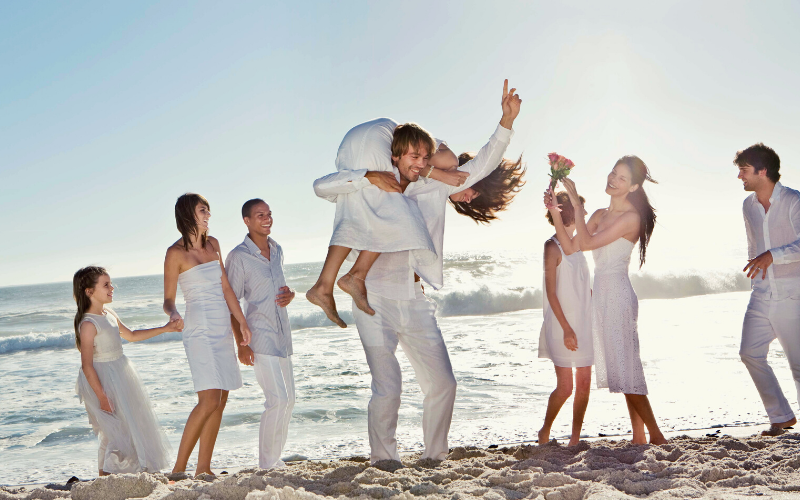 #1 - Get Married with the Wind in your Hair on the Golden Sands of the Algarve
Grand Muthu Oura View Beach Club has a team of expert wedding planners on-hand to arrange a seamless ceremony on the sand. The Grand Muthu Oura View Beach Club's oceanfront setting and lush gardens, as well as its grand and ornate restaurant, can be booked for weddings with up to 100 guests.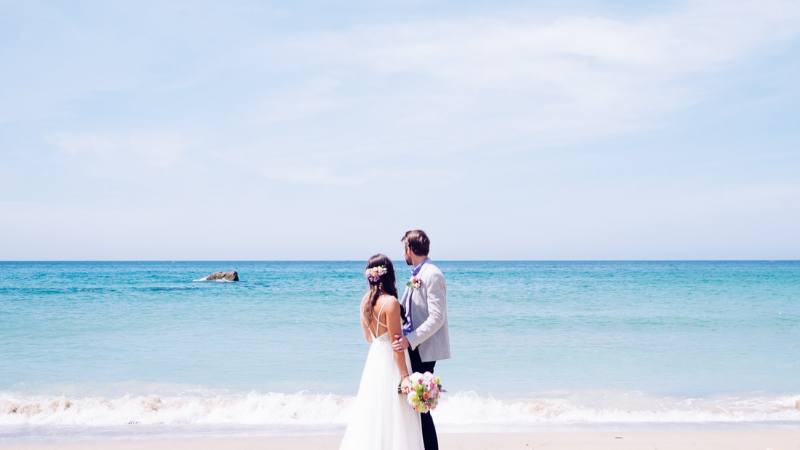 #2 - Awarding-Winning Bespoke Beach Weddings in Cornwall, UK
The UK may not be on every couple's wish-list for a beach wedding, but that's only true of those who've not heard of Lusty Glaze Beach. The Newquay spot, a recent winner of The Sunday Times' Beach of the Year, offers incomparable views of the coastline and the charming cove surrounding this sandy beach. Each wedding is totally bespoke and tailored to meet all your needs.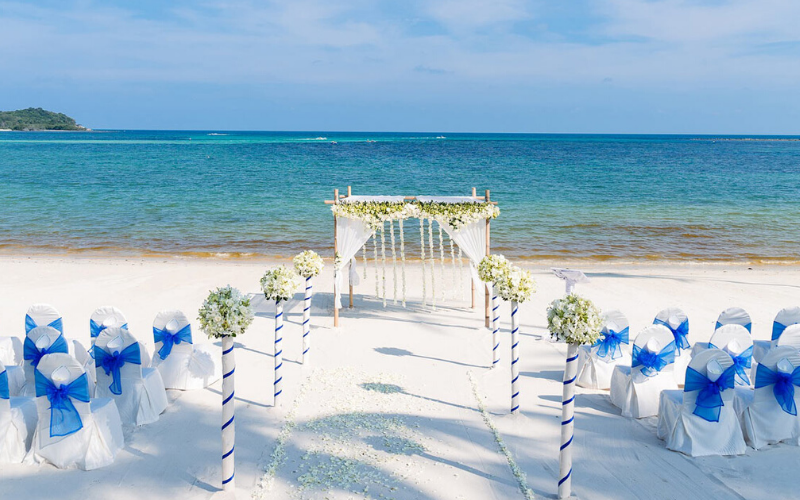 #3 - Caribbean Beach Weddings with White Sands, Brilliant Blue Waters and Plenty of Soul
For a romantic and unforgettable beach wedding Paradiso del Caribe in the Dominican Republic is the perfect choice. Here you get to know the real Caribbean.. its white beaches... its undisturbed nature… and its world-famous love of celebrations and fun! And for couples booking their wedding here they ensure everything is super-romantic from beginning to end. Staff can set up rooms, verandas and candlelight dinners on request (in many cases free of charge), and they are experts at customising the rooms so that each couple can expect a truly dreamy experience.
Should I have a Hill-top or Mountain Wedding?
If you fancy an unconventional, yet creative, wedding scene with epic views guaranteed – a hillside wedding à la Mamma Mia! could be perfect for you.
Hilltop wedding venues can be found in pretty much all destinations, so unlike beach weddings which usually are best catered for in warmer climes, if you dream of getting married at altitude there are lots of choices available. And the polarity of some of the wedding experiences on offer can make the differences in these offerings quite pronounced. Because a winter snow wedding in the Alps is as enchanting as a tropical ceremony on the hillsides of Ubud in Bali - but they are hemispheres apart!
Hill-top and Mountain Weddings Inspiration...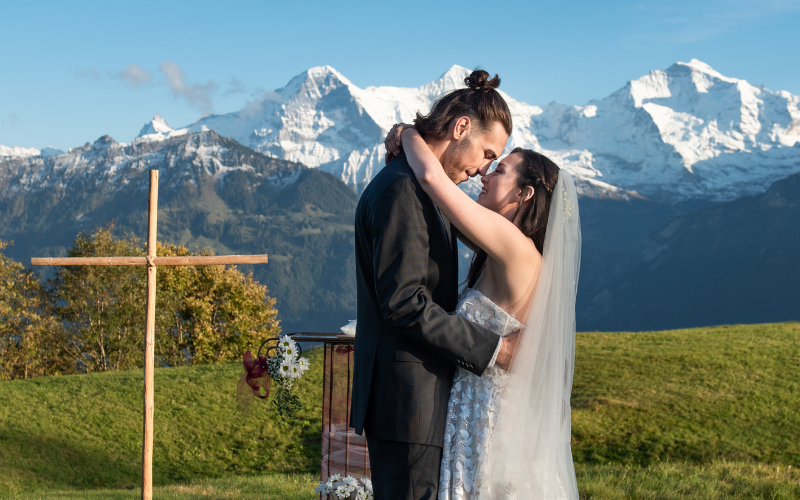 #1 - Alpine Weddings in Switzerland
Switzerland Wedding Company is a highly recommended family-run business specialising in romantic weddings and celebrations in the Swiss Alps. Unique locations, spectacular scenery and 5-star experiences will create super-special events for both you and your lucky guests. Plus the photo opportunities here are second to none! Let the Switzerland Wedding Company guide you to some of the most beautiful and secret photo locations in the area including ancient medieval castles, pristine turquoise lakes, snow capped peaks, glaciers and green pastures with wild flowers and Swiss cows... and you'll be guaranteed beautiful memories and prints you'll treasure for a lifetime.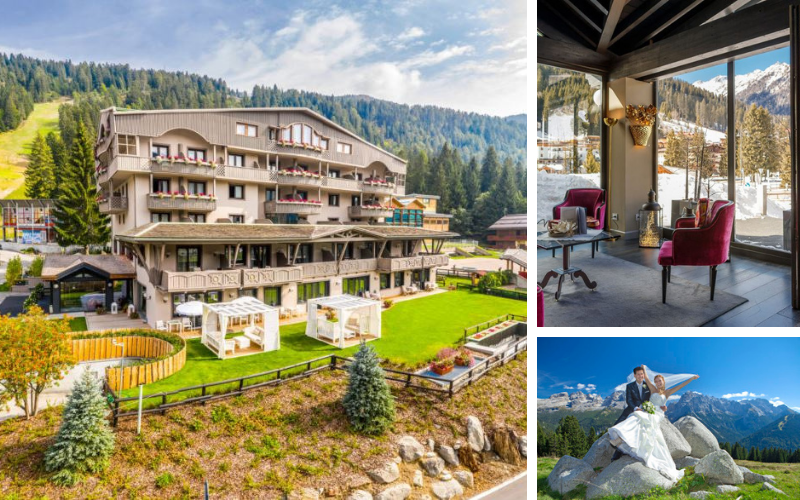 #2 - Fairy-tale Weddings in the Brenta Dolomites
Hotel Spinale in Madonna di Campiglio is the perfect choice if you're dreaming of a fairytale wedding! And brides and grooms getting married here are invited to follow in the royal footsteps of Princess Sissy and Emperor Joseph; who lived the most romantic and beautiful moments of their love immersed in the unique scenery of the Dolomite mountains. Choose your perfect wedding venue from the 4 star superior Hotels Cristal Palace and Spinale who offer impressive interiors, elegant restaurants, ideal spaces and lighting for entertainment, as well as unforgettably thrilling views.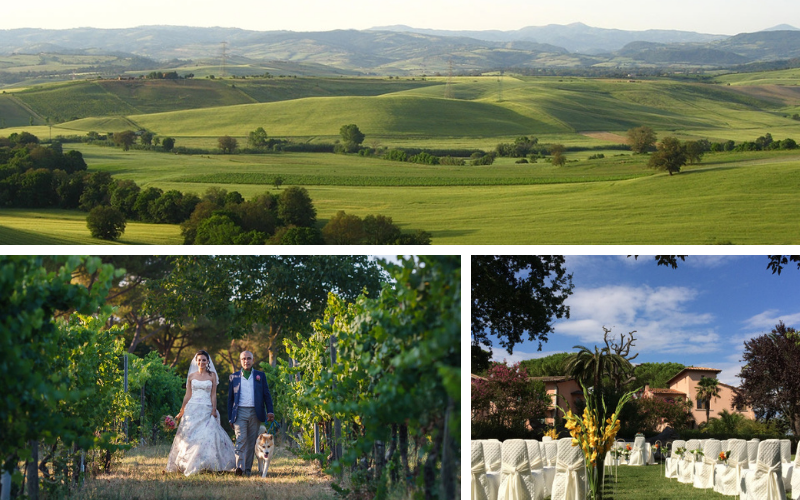 #3 - Vineyard Weddings in the Rolling Hills of Tuscany
Villa Acquaviva is home to a beautifully maintained 19th century villa, traditional farmhouses and vineyards, plus stunning views stretching hundreds of metres over the rolling hills of the Maremma countryside and the medieval village of Montemerano. You and your wedding guests will adore the view of the sun-drenched landscape as you dine alfresco on the finest Umbrian cuisine. Indeed, true Tuscan romance awaits you here including a dedicated team of wedding planners and experts to organise your event. And the wine is rather good here too!
Should I have a Lakeside Wedding?
Serene, exclusive and private - there's so much that appeals about a lakeside wedding. And if it's good enough for the Clooneys...
Lake Como however just one of many destinations to choose from (albeit an iconic one). And if you've got your heart set on getting married by the water there are wedding venues all over the world with options to suit all budgets and styles.
Lakeside Weddings Inspiration...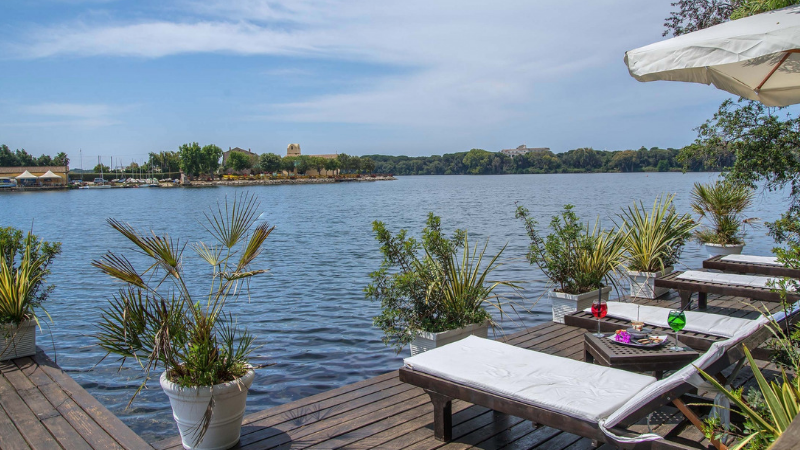 #1 - Boutique Weddings by Lake Sabaudia in Central Italy
The Il San Francesco Hotel, in the Parco Nazionale del Circeo in central Italy, is a stunning boutique hotel with a park garden and numerous villas on the shores of Lake Sabaudia. There's also a gourmet restaurant, a wellness centre, an indoor pool, a sauna and a Turkish bath. Don't miss the authentic buffalo mozzarella, which is freshly made every day in the area. There are 27 rooms, each in a grandiose colonial style in this ideal location for a garden wedding that welcomes up to 200 guests.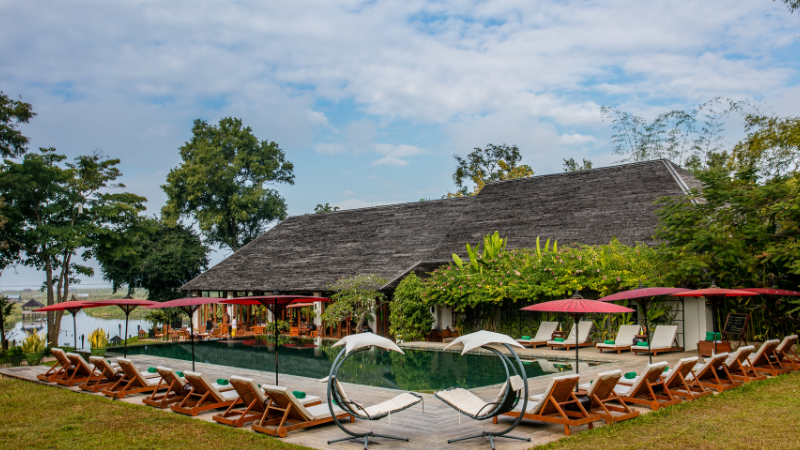 #2 - Tropical Lakeside Weddings in Myanmar (with complimentary mountain views)
The eco-conscious Villa Inle Boutique Resort in Myanmar(formerly Burma) offers the perfect place to admire the beauty of Inle Lake and the jagged mountains of Shan State. All of the 27 lakeside wooden villas at this luxury getaway have a private balcony. From your villa you can watch multi-hued native birds, water buffalo and fisherman go about their days. Weddings of up to 100 can be held here. After the vows, couples can take flight with a mesmerising hot air balloon experience over the lake.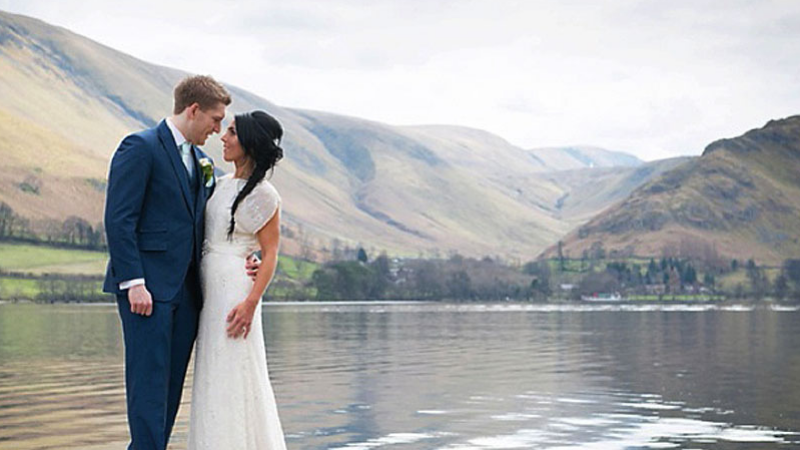 #3 - Picture Perfect (Insta-Smashing) Weddings in the Lake District, UK
Another place, The Lake is a fresh and uber-relaxed hotel, surrounded by towering fells, on the shores of Ullswater in England's Lake District. Your guests will be mesmerised from the spacious outdoor terrace, while the Living Room is a perfect spot for enjoying the rural sights and sounds of this famous area of outstanding natural beauty. A wedding marquee or tipee in the grounds can be arranged - each ceremony is bespoke and staff will work tirelessly to ensure your day is just as you want it to be.
Should I have a City Wedding?
Destination weddings are often (and mistakenly) assumed to be limited to beaches and Tuscan vineyards. These are both super-popular for obvious reasons but getting married in abroad in a city location is equally HUGE. Think Venice, Paris, London, Marrakech, Barcelona, New York, Cape Town, Prague, Vienna... The list goes on.. And on... And on...
City weddings are a great choice for sophisticated couples who like bright lights and luxury. Or couples who have a strong sense of style and want to get married in a setting that reflects their individual romantic vibe. There are also lots of couples who have a special city in the world that was the place they got engaged, or they travelled to for their first romantic break, or was even the place they first met. The takeaway here is city wedding a massively popular for are so many reasons and there are 1000's of cities to choose from.
Additionally, if your wedding venue needs to be easily accessible for your guests who are often travelling from multiple destinations and have varying degrees of travel experience, having a convenient and well-connected location is also a big draw of a city-based ceremony. And one that becomes increasingly important once the invitations have been sent out. It's always nice to know that you can invite all the guests you want to which isn't always practical when getting married somewhere off the beaten track.
City Wedding Inspiration...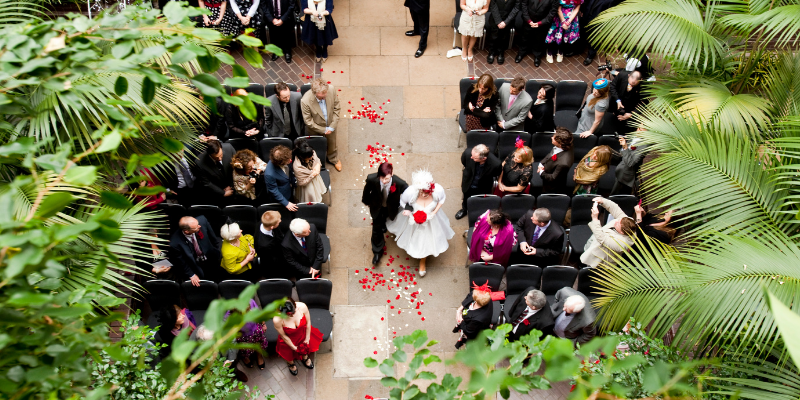 #1 - London Weddings the Barbican - an Iconic City-Centre Venue
In the heart of the City, the Barbican Conservatory is a hidden botanical oasis famous for its cascading plants, a high glass roof and tranquil fish pools. This magical venue is licensed to host wedding and civil partnership ceremonies for up 80 guests, or can be used for a drinks reception for up to 150 guests. Alternatively, The Garden Room at the Barbican Centre has floor to ceiling windows on each side providing picturesque views of the City and the Barbican Lakes to create unforgettable wedding memories for years to come. You may hold your wedding breakfast in this space for up to 180 guests with space for dancing, or 220 if no dancing is required.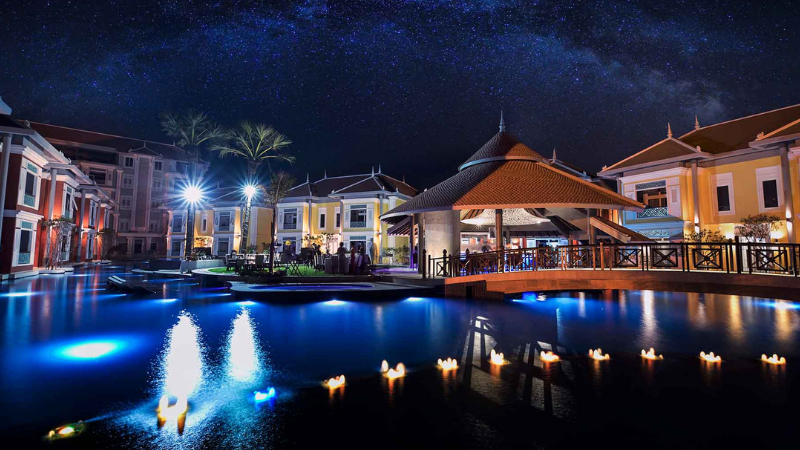 #2 - Boutique Weddings in the Cultural City of Siem Reap
Just beyond the heart of the city of Siem Reap, in a quiet residential enclave, stands the hugely impressive Memoire Palace Resort & Spa in Cambodia. A lush green courtyard, lagoon style pool and beautiful stone stages set the scene for wonderful Asian weddings. Find out more about how you could plan a dream ceremony on the Apsara Pavilion.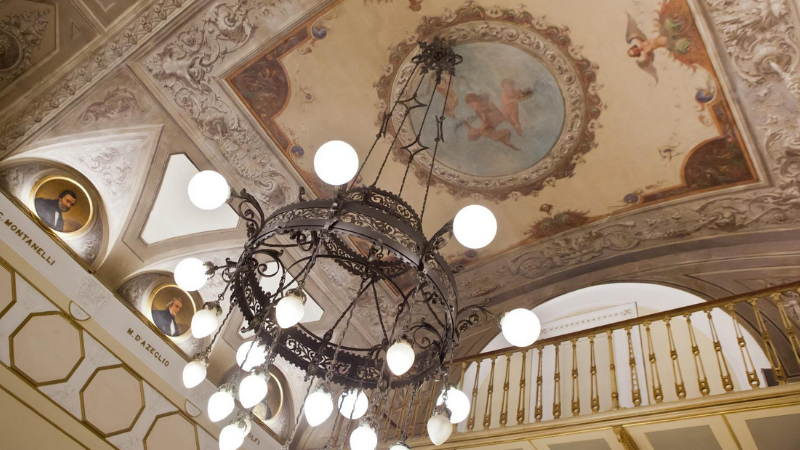 #3 - 5 Star Weddings in Florence, Italy
Finally, the Bernini Palace Hotel in Florence is a 5-star hotel that mixes the past and present of this historic Italian city. Imagine the two of you locked in each other's arms for wedding photos on the famous Ponte Vecchio Bridge, overlooking the Arno River, amid a cool sunset. Meanwhile the Bernini's Parliament Hall hosts incredibly slick and contemporary weddings – your guests will be in for a real treat as they sit down to the finest Tuscan produce and wines to toast your special day.
If these have tickled your fancy then check out our all our Wedding Venues & Packages worldwide along with some helpful tips and FAQs for couples booking their wedding.
To help you find YOUR perfect wedding experience you can choose to search by Wedding Venues / Hotels, Wedding Packages or Wedding Specialists including wedding planners. event services, specialist venues and bespoke wedding experiences and experts.
Then simply use the filters to narrow down the choices by selecting: the type of wedding services you're looking for such as a wedding blessing or a legal ceremony; the setting or venue style; included romantic experiences and much, much more (even if you've no idea of the destination you're looking for).
P.s. We also do Honeymoons - including honeymoon hotels / accommodation, honeymoon packages and honeymoon specialists.