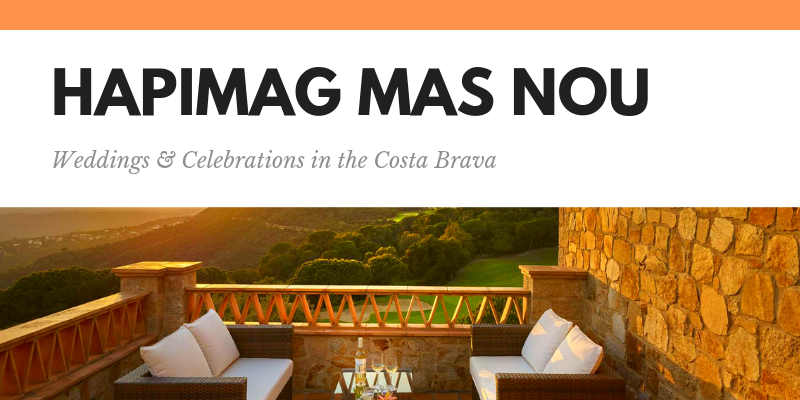 Costa Brava Travel Guide - | The Romantic Tourist
With unspoilt natural landscapes, the finest Mediterranean beaches and Barcelona on its doorstep – the Costa Brava is a location built for romance.
What's so special about Costa Brava?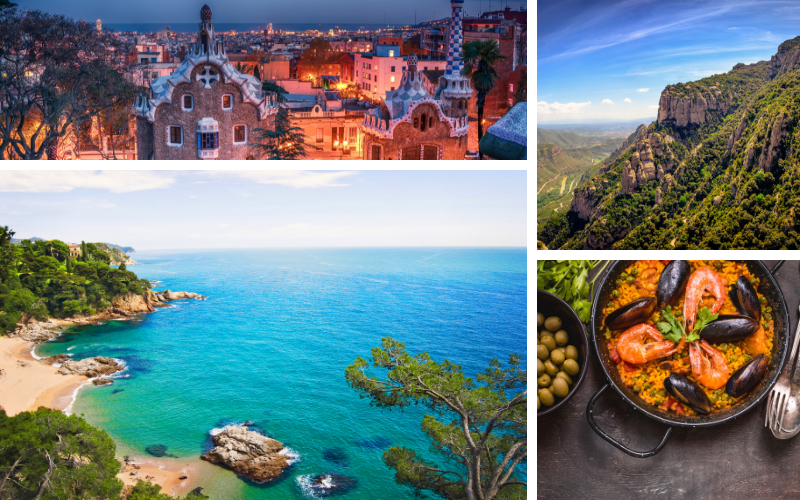 1) The Costa Brava is home to one of Europe's most appealing and varied stretches of coastline.
Some of the best Blue Flag beaches on the continent can be discovered here, ranging from broad stretches of open sand to quaint bays and hidden coves. If you're in search of sandy treasure that's far away from the throngs of tourists, have a look into a day trip to Cala Portaló. This idyllic romantic excursion can be rounded off with a trip east to the lighthouse at Far de cap de Creus. Alternatively, try the secluded cove of Cala Jugadora, which is tucked away on the other side of Cap de Creus coastline.
2) This fine Catalonia region, which stretches lovingly from the south-east of France, is bursting with rugged landscapes, jagged cliffs and nature parks (as well as many man-made attractions)
Certainly an excursion to the nature reserve at Aiguamolls de l'Empordà would inspire plenty of awe in this respect. Heading further inland, you could explore Garrotxa National Park where you'll hike up ancient volcanoes and go for the cutest of couples' bike rides. All this is just the northern region of Catalonia and comes before a mention of the plentiful man-made attractions, which include the classiest of hotels, a sting of fine golf resorts and many hundreds of ancient monasteries and Greco-Roman ruins.
3) It's jam-packed with culture
History buffs and lovers of art may want to check out the mercurial coastal town of Sitges, which boasts no fewer than three Salvador Dalí museums. Make sure you check out the surreal virtual reality tour at The Archaeological Museum of Catalonia, which offers an amazing new way to experience Greco-Roman ruins of the Empúries. The famed L'Escala's Roman Forum will be brought to life through your virtual reality headset. What's more, just a 40-minute drive from the ancient city's majestic walls, street cafés and boutiques is Girona's cathedral, which featured in Game of Thrones.
4) This is one of the world's top destinations for foodies
Costa Brava is also a region with plenty of exceptional food, and there's much more to the cuisine here than the famed seafood and paella of the coastal regions. Consider the city of Girona, which brings its own spin on Spanish decadence and medieval architecture that's lived in the present day but with nods to its ancient past. The three-Michelin-starred El Celler de Can Roca is a great illustration of the foodie culture of the area. The restaurant, which is run by the renowned Roca brothers, has been voted among the world's Top 50 restaurants and has a dazzling menu of cutting-edge and locally influenced dishes.
The tastiest produce can be found throughout Costa Brava. From local artisanal cheeses, to the classic Cim i tomba stew which can be washed down with fabulous reds or sangria. Then there's the most succulent fruit 'n' veg, like those seen at the weekly Lloret de Mar market.
5) BARCELONA
A visit to Catalonia wouldn't feel complete without a trip to spellbinding Barcelona. Make sure you plan at least a couple of days to take in the thrilling beaches, food markets and art that help to make this incomparable city so special.
And each and every one of these earthly delights are accessible with a stay at the gorgeous coastal spot of Platja d'Aro...
Stay at Hapimag Resort Mas Nou – highly recommended for a special occasion when travelling as a group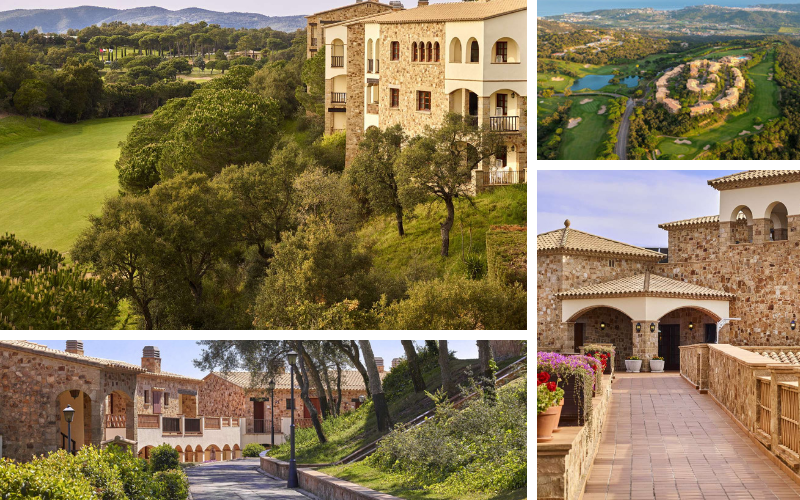 Situated in the heart of the majestic Club Golf d'Aro course is The Hapimag Resort Mas Nou. This large and tranquil complex is nestled in the mountainous Platja d'Aro and is on-point with some of the finest regional architecture of Catalonia.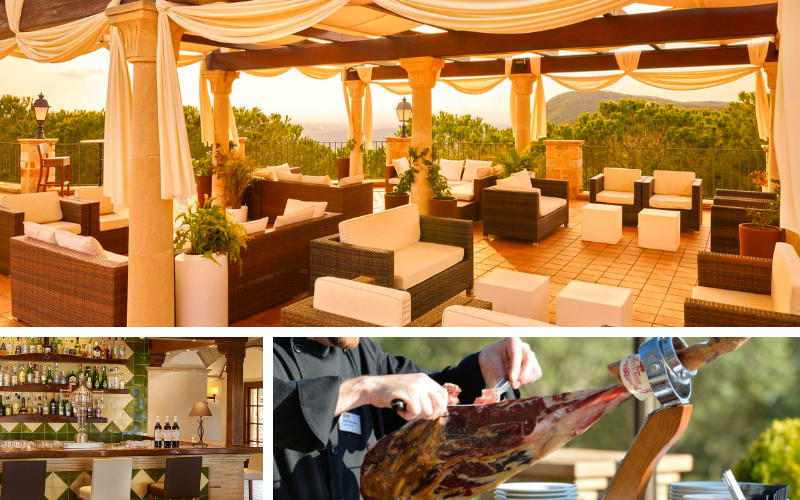 As well as looking the part, the 4-star retreat is full of little luxuries that make it ideal for groups who are looking for the perfect place in the Costa Brava to celebrate a wedding or family celebration.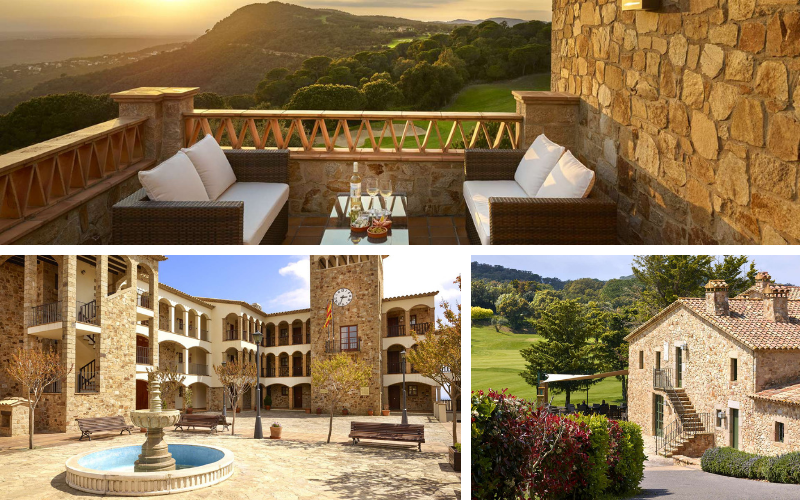 For starters there's a wide range of apartments, each with their own private terrace or balcony. Choose between one-, two- or three-room dwellings which - as they double up as well-equipped kitchenettes - are both chic and functional.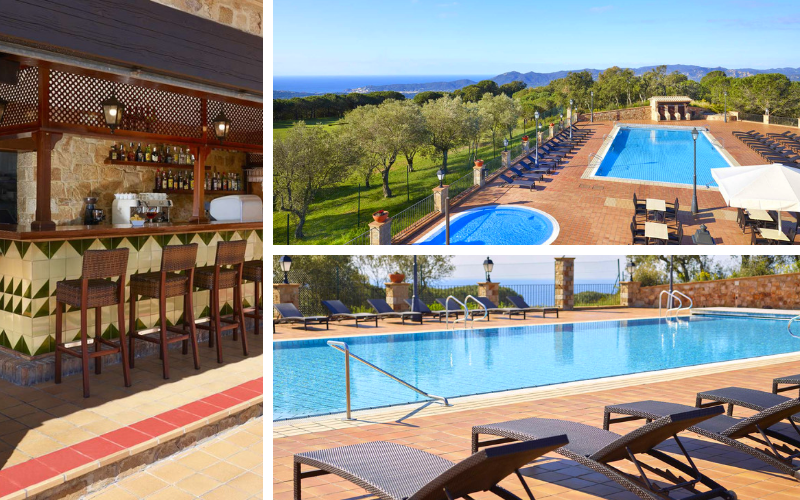 There's an indoor and outdoor pool, along with a spotless sauna.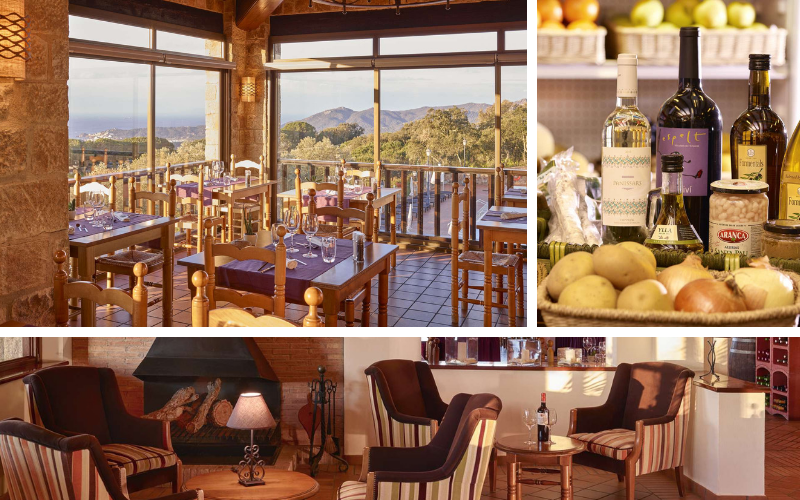 Plus, there's an on-site supermarket making this a really convenient choice. Meanwhile the resort offers a kids' club and the on-site restaurant, La Brasa, means your party won't have to leave the grounds to savour in the freshly-caught seafood and classic dishes from the Empordà area.
More reasons we think you'll love Hapimag Resort Mas Nou...
Best suited to family groups or friends travelling together with children, all ages are well catered for with daily activites and trips planned through the resort (not least for the possibility of a night out in Barca to kick start a pre-wedding bash, for example). If you're into golf then you'll truly be spoilt for choice - a couple of games at your new home's lovely course can be combined with a round at the nearby Costa Brava Golf Club, or one from any of a myriad of world-class courses by the 120-mile stretch of seaside.
It'd also be easy to enjoy another night out at the beachside bars and restaurants of Platja d'Aro Beach, which is just a few miles from the hotel. When you finally return to base camp, ask the friendly staff here if they'll put on a barbeque to help you complete your trip in gluttonous style.
Read more about the charming Hapimag Resort.
Hapimag Resort Mas Nou - the travel essentials
Hapimag Resort Mas Nou
Urbanización Mas Nou, s/n,
17250,
Girona
Directions: The resort is located only four miles away from Platja d'Aro and 14 miles from Girona Costa Brava Airport. Costa Brava is a two-hour flight from the UK. The hotel offers a transportation service to and from the airport.
Language: You should be okay to get by with English but be aware that Spanish is not the only dialect spoken in this area, the other official language being Catalan.
Fee: Note that there is a city tax of €0.99 per person, per night, to be paid directly to the hotel on checkout.