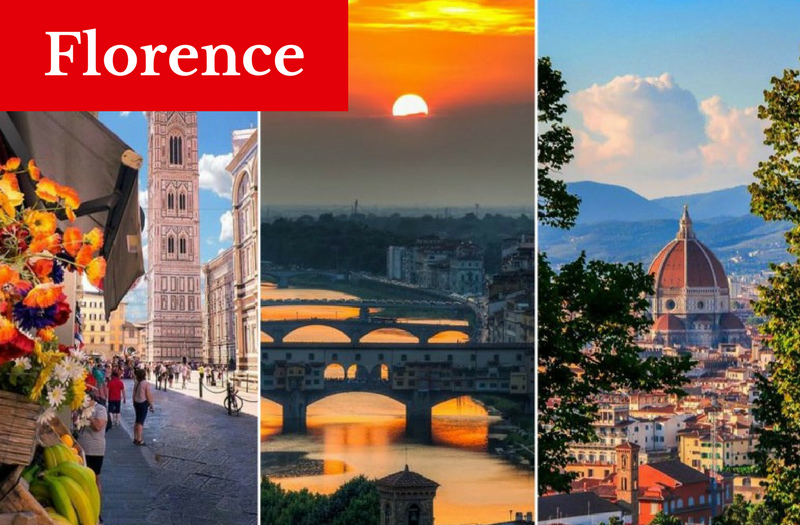 Fall in Love in Florence: Top 5 things to do on a romantic break in Florence
Florence is an architectural wonder. And one of the greatest romantic cities in the world!
Known as the 'Cradle of Culture' and the birthplace of the Renaissance, the capital of Tuscany is widely considered to be one of the most enchanting and magical destinations in Italy. Bursting with iconic views and artistic masterpieces it is impossible not to be enthralled by the mesmerising beauty of Florence.
So whether you're a Culture Vulture or just looking to soak up the romantic ambience, NOW is the time to book a romantic break in Florence.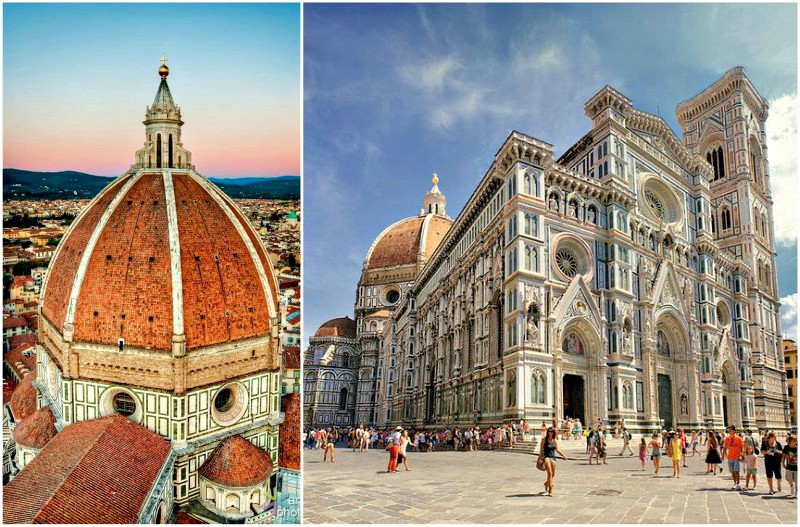 #1 Climb the Duomo for Spectacular City Views
Prepare to have your breath taken away at the top of the Duomo - the gem of Florence's Renaissance architecture. Complete the journey up the winding staircase whilst admiring the Duomo's beautifully decorated façade, intricate ceiling and dramatic bell-tower, and you'll be rewarded with panoramic views of the city at the top. For an extra special romantic moment make the climb first thing in the morning or last thing at night, when you'll find greater privacy and the perfect opportunity to pop the question in front of Europe's most spectacular city backdrops.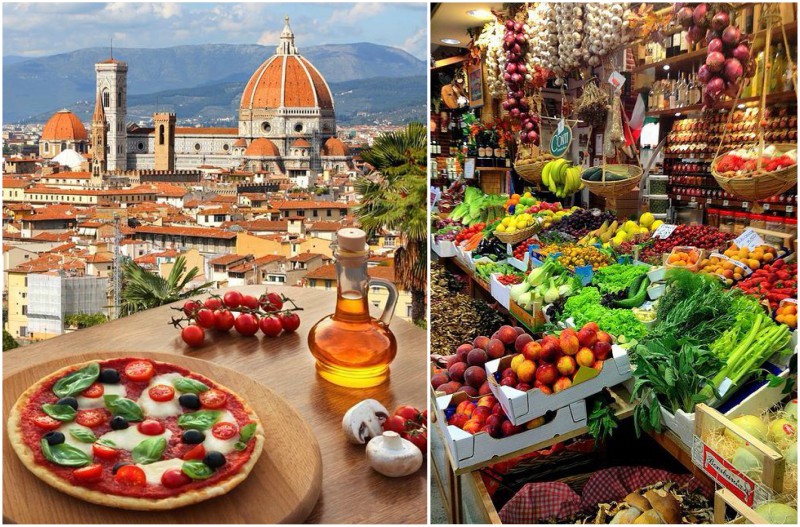 #2 Learn the Skills to Cook Your Own Romantic Italian Feast
Often thought of as an aphrodisiac, Italian dining is at the heart of many romantic evenings with your loved one in Florence. And taking an Italian cooking class during your stay in the city provides you with invaluable skills to take home and enjoy for many years to come. With a number of cooking schools dotted around the city, each provides the opportunity to hand-pick your own ingredients at a local market, and then learn the techniques to prepare indulgent dishes, perfect for creating romantic dinners for two.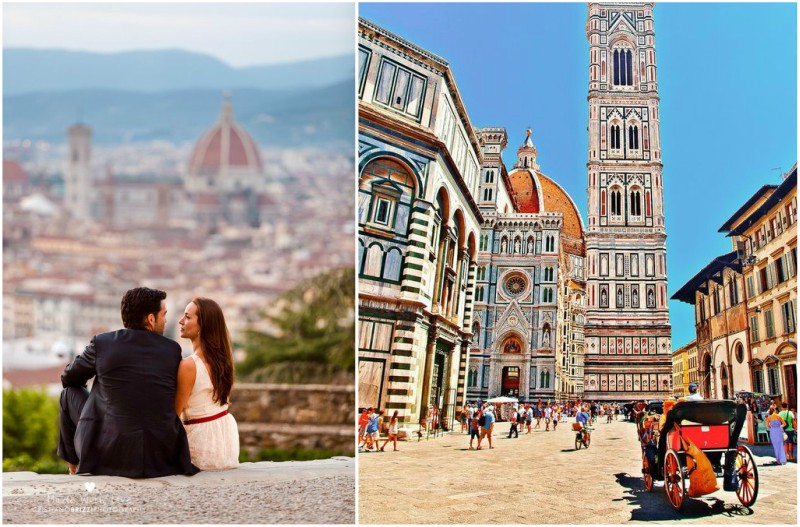 #3 See the City's Finest Art, Architecture and Culture in Your Own Privacy
In a city oozing with culture, fine art, Renaissance architecture and stylish restaurants, bars and boutiques, there is no better way to explore Florence's splendors than to take a personal guided tour. Often led by scholars and professors from local institutions, the tours will undoubtedly draw you in to the city's beauty, whilst giving you the opportunity to see the sights whilst enjoying each other's company away from the hustle and bustle of group tours.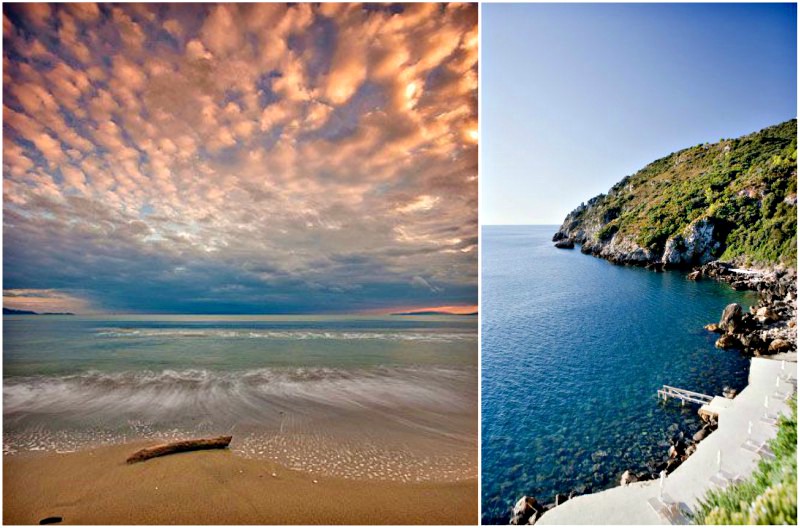 #4 Find a Secluded Spot on Tuscany's Pristine Coastline
If you're looking to enjoy an intimate moment with your loved one on your holiday to Florence, then consider venturing out to Tuscany's Parco Naturale della Maremma, just a two hour drive from the city centre. One of the most stunning beaches within the national park is Marina di Alberese, where you walk south along the golden sand coast to find blissful bays interspersed with woodland shelters.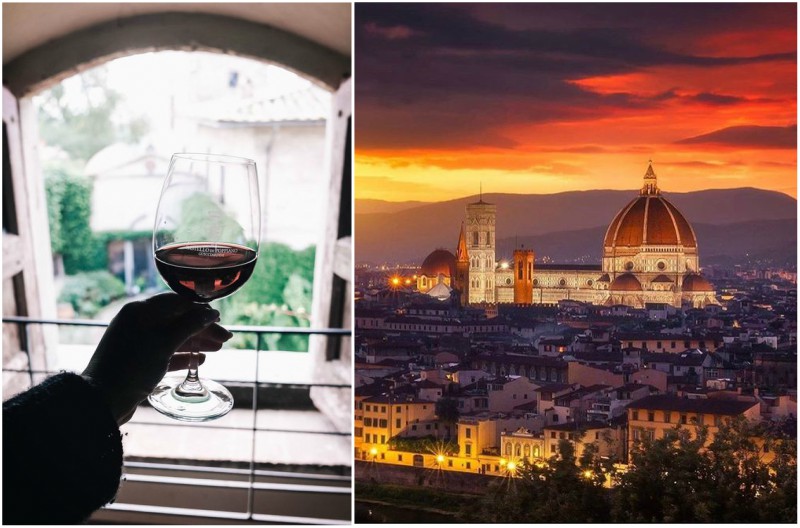 #5 Plan Your Own Wine Tasting Tour
Whilst tourists are typically drawn to the Tuscan countryside to take part in one of the region's wine tasting tours, it's actually possible to plan your own intimate wine-tasting trip in the heart of the city centre. Finding romantic hideaways in Florence isn't difficult, with its abundance of roof-top terraces, stylish bars and pristine parks. Treat your loved one with a personal tour of the city's finest spots, accompanied by a home-made indulgent picnic.
Where to stay on a romantic break in Florence?
Inspired? Find the most romantic hotels and experiences in Florence and book your unforgettable break in this beautiful city. A couple of your recommended properties include:
Palazzo Lorenzo Hotel - this former palace is now an intimate (and stylish) boutique hotel with 26 rooms - the perfect base for a romantic city break. Recently refurbished with beautiful contemporary design your stay here will be both comfortable and cultural.
Hotel Loggiato dei Serviti - if you're looking to experience the historic charm of Florence then this could be the place for you. Built in the 1500's you'll be treat to a prestigious and artistic residence within walking distance of many of Florence's most popular attractions.