Discover the Secret Island of Losinj | 6 Romantic Things to Do in Losinj
It doesn't take long to see why Losinj is known as the "island of wellness and vitality."
Its soothing sub-tropical climate... Glittering cerulean bays... The natural aromatherapy of over 1000 indigenous plants and herbs. Little-known beaches... The jubilant welcome of bottlenose dolphins... Hot peach sunsets... Yummy Mediterranean cuisine... Delicious wines.
You start to feel good just thinking about it.
And lesser travelled than some of Croatia's most popular destinations such as Split and Dubrovnik, Losinj is one of Croatia's best kept and most romantic destinations: a Mediterranean idyll of picturesque fishing villages, hidden bays and summer sunshine.
Here we uncover the 6 most romantic things for couples to do on a romantic trip or honeymoon in Losinj...
6 Romantic Things to Do in the Secret Island of Losinj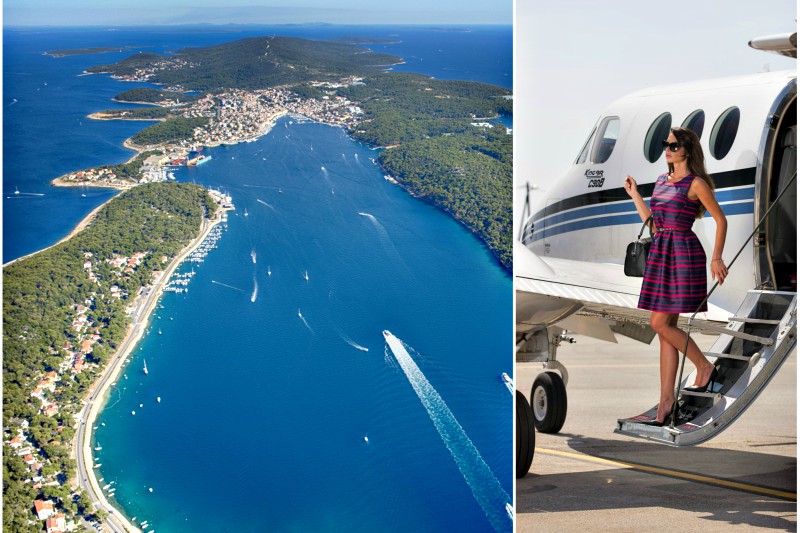 #1 Take a panoramic flight over the island
The Losinj archipelago is made up of over 30 tiny islands, islets and rocks in the Croatian Adriatic and there's no better way to see them than on a private panoramic flight for two.
Routes typically take 15 or 30 minutes, flying over towns including Mali, Veli Losinj, Ilovik, Osor and Nerezine. This truly is a special experience which gives you a new, higher perspective of Losinj.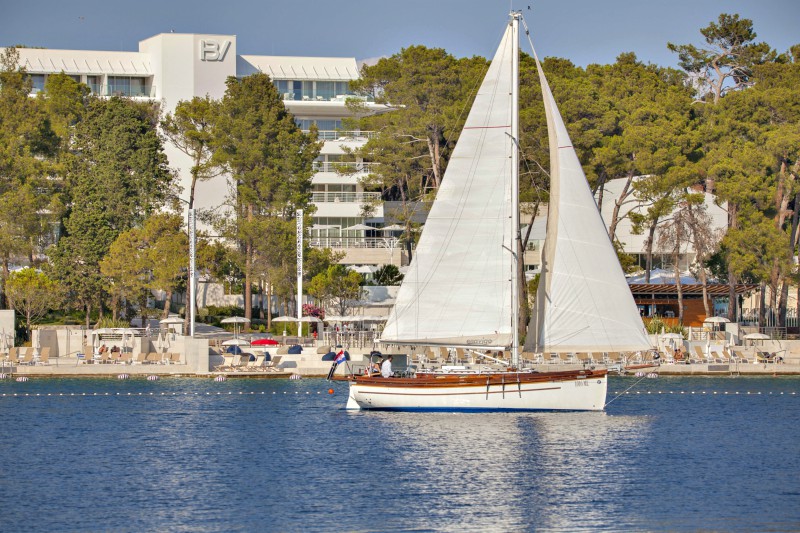 #2 Rent a boat and discover secret bays and beaches
What could be more romantic than renting a sailboat with your partner and exploring the secret bays of Losinj and its surrounding islands?
Sail around the Lošinj cluster and discover its many beautiful and secluded beaches - each of which offers a private romantic haven for the day. You may also spot a few friendly dolphins on your travels.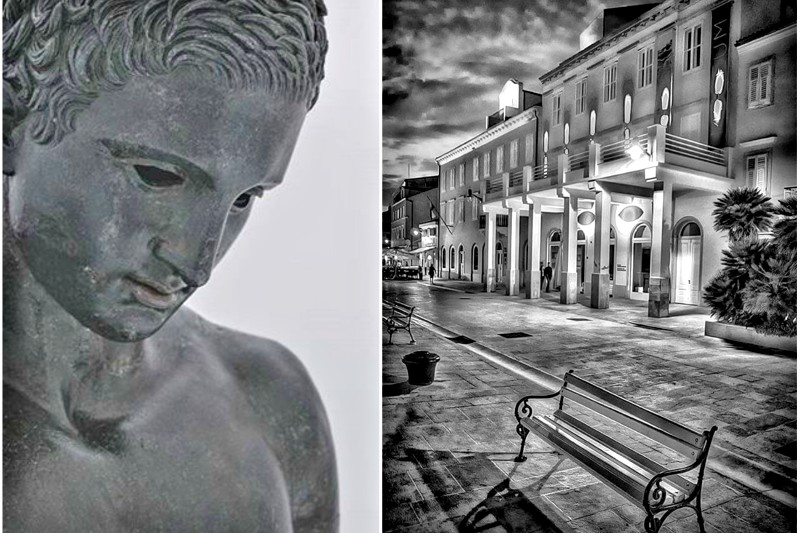 #3 Travel back in time at the Museum of Apoxyomenas
In 1996, Losinj secured its status as a destination for art and history lovers when, after thousands of years, an almost perfectly preserved Greek statue of Apoxyomenos was discovered on its seabed.
Twenty years later the Museum of Apoxyomenas opened in Mali Lošinj to celebrate this sensational find. Housed in the former Kvarner Palace the museum is a work of art in itself and attracts visitors from around the globe all of whom are eager to learn the secrets of this ancient bronze sculpture.
Images: via http://www.muzejapoksiomena.hr/en/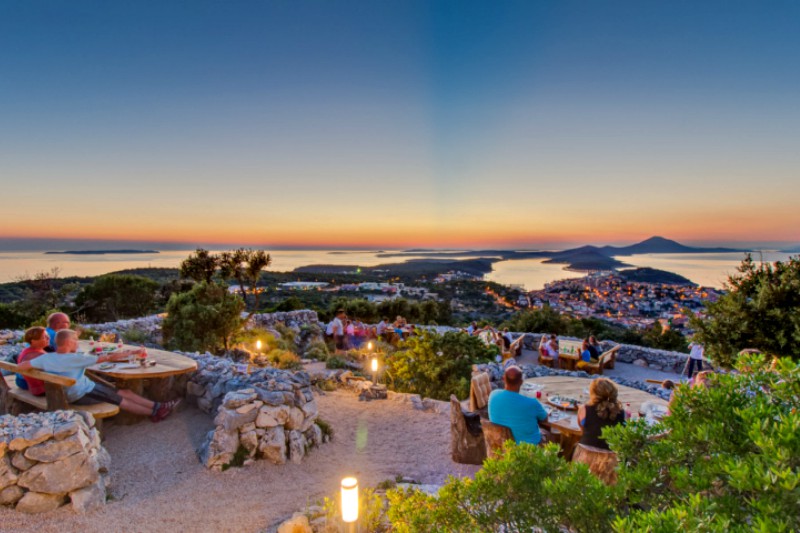 #4 Propose at Providenca viewpoint
Located at the highest point of Mali Losinj, Providenca viewpoint is one of the most romantic spots on the island. With break-taking views over Losinj, there is also an educational walking trail that takes you through the story of the mythical archipelago of Apsyrtides.
For an extra-special romantic moment or perhaps even a surprise proposal, spend a magical evening here tasting local delicacies and sipping on drinks from the bar as you witness one the most spectacular sunsets in the world.
Image: via http://www.losinj-providenca.com/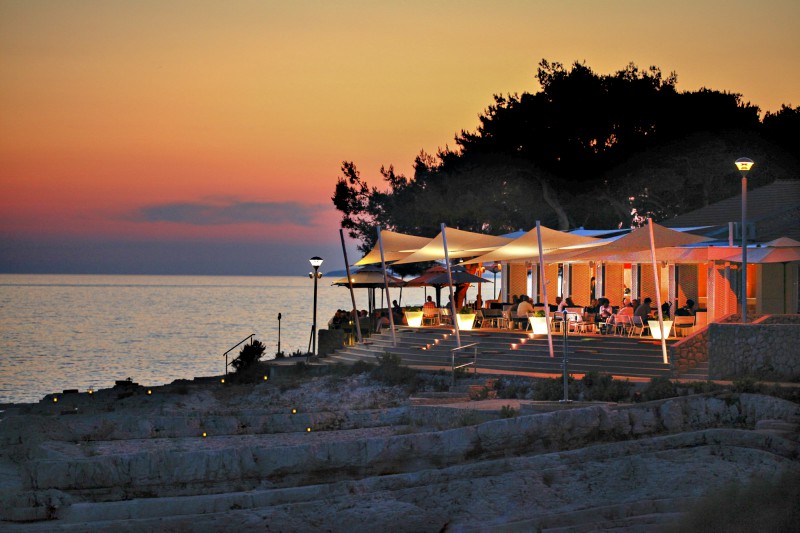 #5 Relax with sunset drinks at Borik Mediterranean Bar
Set on one of Losinj's most beautiful beaches, Borik Mediterranean Bar was made for romantic evenings and hot summer nights.
Watch the spellbinding sunset over the sea as you sip on a sundowner. After dark the bar is one of the island's best entertainment venues, serving a delicious menu of local meat and seafood.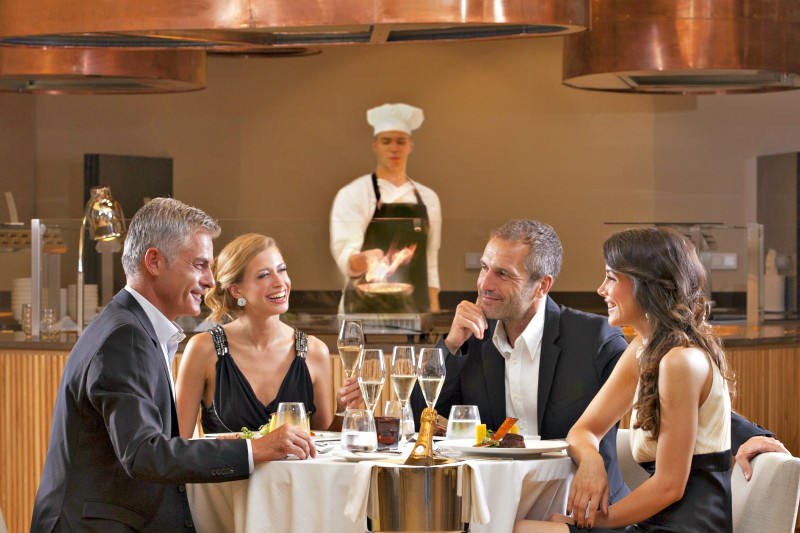 #6 Share a romantic dinner at the Alfred Keller restaurant
Losinj is famous for its delicious Mediterranean cuisine. Local dishes combine fish and seafood with the island's rich abundance of aromatic herbs and delicious olive oil. Sample the local produce at its best with a romantic dinner at the Alfred Keller restaurant, which is the a-la-carte restaurant of Boutique Hotel Alhambra.
Examples of their special dining experiences available include Sweet Losinj Story, Losinj Sails Around the World, The French-Croatian Story, The Island Story and The New World Vs The Old World.