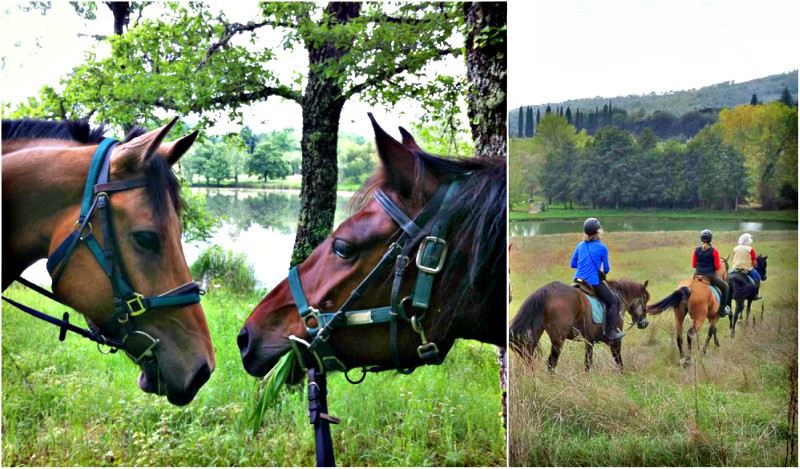 A Love Affair with Tuscany on Horseback | Featuring Agriturismo Rendola Riding
A few special places in the world have a romantic offering so outstanding they sing romance from their soul: Tuscany, with its spectacular rural landscapes, awesome art cities and exceptional food and wine, is one such destination.
Rural Tuscany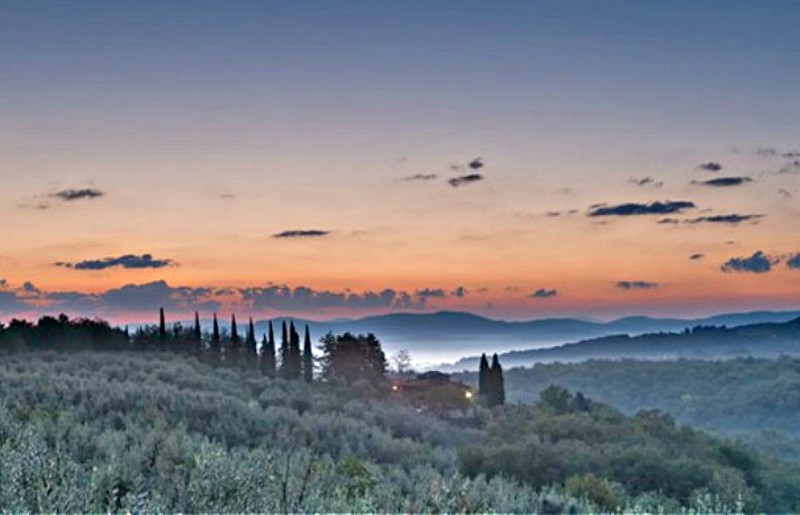 Rural Tuscany is a provocative pastoral display of curvaceous, undulating hillsides ripe with fertility and verdant beauty. Producing some of the best foods and wines in the world, rural Tuscany is an authentic agricultural destination which visitors worldwide can best experience for themselves with a stay at a traditional Tuscan farmhouse. Expect a foodies' heaven of rustic luxury, seductive sunsets and some of nature's greatest compositions.
The Golden Triangle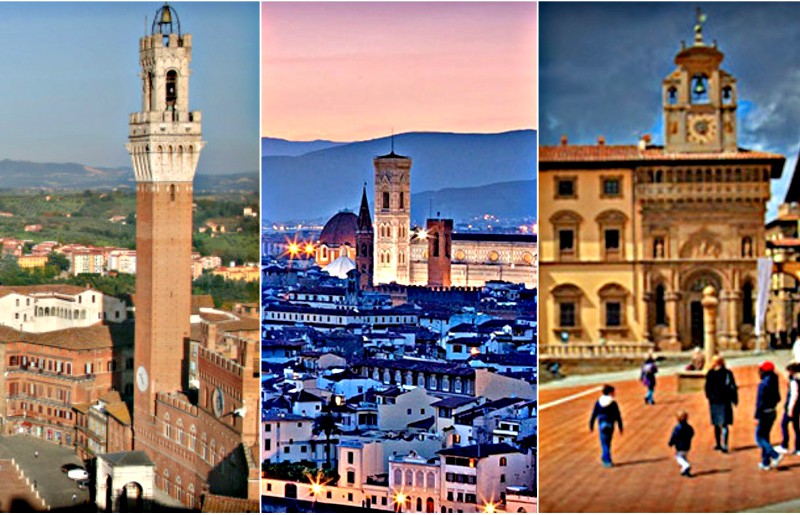 Alongside being one of the most sensational rural landscapes in the world, Tuscany is also home to the Golden Triangle of art cities: Florence, Arezzo and Siena. Accredited as the birthplace of the Renaissance, Florence is the capital of Tuscany and popularly considered as one of the most beautiful cities in the world. It is impossible not to be enthralled by the iconic views and cultural treasures of Florence which include the famous terracotta dome of its cathedral and a world-renown collection of Renaissance masterpieces.
South-east of Florence and perched on a hilltop overlooking four intersecting valleys, Arezzo is a historically significant city of Tuscany that often gets overlooked in mainstream tours, taking a backseat to Florence and Siena. For those who do visit Arezzo, the early renaissance frescos of Piero della Francesca in the Basilica of St. Francis make it well worth the trip.
Siena, is the last city in the trio and for many this medieval city is often considered as Italy's most enchanting city. Il Campo is the must see destination for visitors; an enormous piazza of deep sunset peach, whose most recognised landmarks include the Palazzo Pubblico and it's famous tower - the Torre del Mangia: where a calorie blasting 500 step climb to the top rewards its victors with stunning views across the city and is a great way to burn off a pasta lunch!
Heroes, Heroines & Horses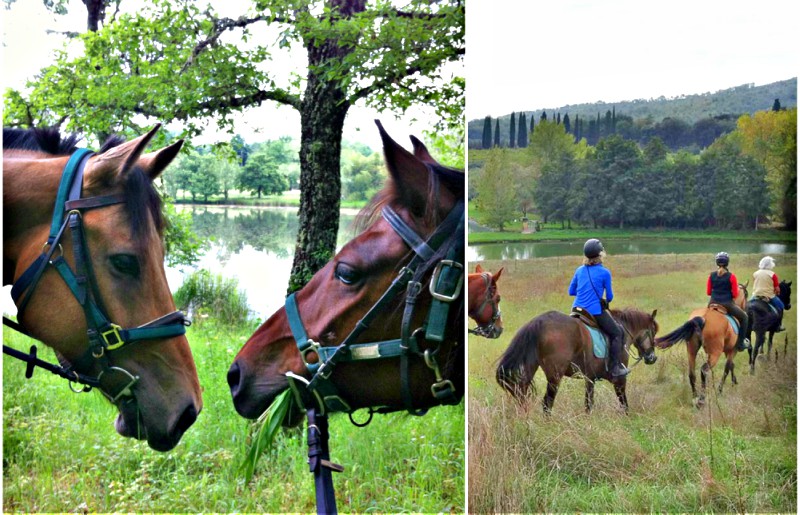 Since the early iron age, when man first went 'horseback', horses have entered our mythology as a symbol of nobility, strength and romance. From literary greats including Tolstoy, Austen and Bronte to classic romantic films such as Gone with the Wind and Braveheart; heroes, heroines and horses feature highly in the romantic narrative of so many epic love stories. So if you're looking for romantic inspiration and want to do something special with your partner, a horseback discovery of Tuscany offers an unforgettable romantic experience and uniquely intimate encounter with one the world's most romantic destinations.
5 Reasons You'll Love a Horseback Tour of Tuscany with Agriturismo Rendola Riding
#1 Stay in an authentic farmhouse in the heart of Tuscany.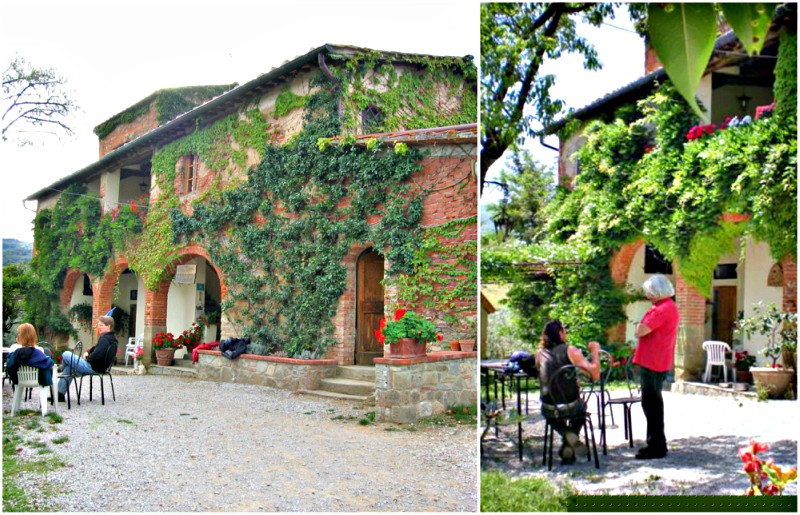 Stay in an authentic farmhouse in the heart of Tuscany. The owner Jenny fell in love with this pretty, wisteria-clad house some thirty years ago and the romantic affair still continues! The pretty bedrooms, all en suite, are painted in pastel shades and have brightly coloured furnishings – in a vivacious statement of defiance against boring and beige hotel accommodations. This place is, in fact, far from being like a hotel, but more like a private home, with a friendly, informal atmosphere. Guests should be animal-lovers (they are) that won't mind an elderly Labrador lying at the foot of the stairs, or a cat curled up on an armchair in the sitting room. Outside the house there is a charming miniature goat (she tries to get inside sometimes) and, finally, fifteen horses roaming in the nearby olive groves, ready to be saddled up for your rides organised by a professional guide.
#2 Go horseback riding through vineyards of Chianti wine - and then drink it!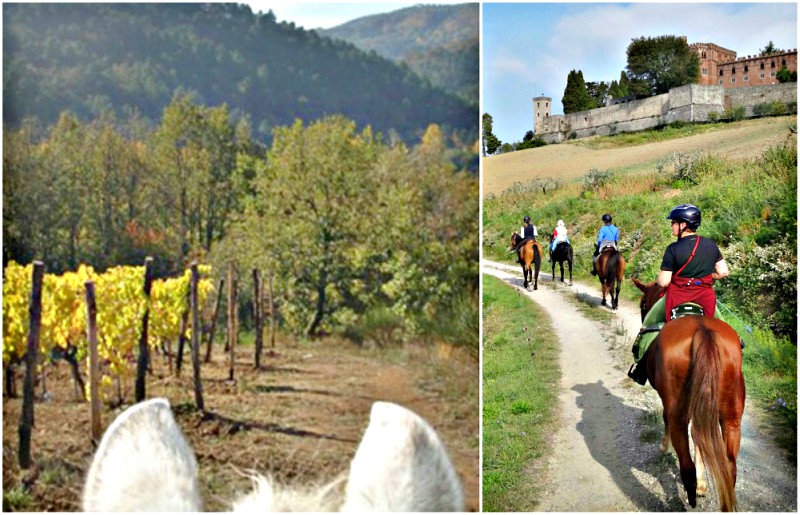 Your rides take you not only across olive groves and hills clad with extensive woodland but also through vineyards, where the gentle canters between the rows are safe even for the less expert rider. Then you can come back to the farmhouse for one of Franca's delicious meals, where you will encounter the best of Tuscan farmhouse cooking accompanied by ruby-red Chianti wine. (They don't count how many glasses you drink.) They can also organise wine-tasting at a couple of wineries in the nearby Chianti Classico region.
#3 Take a guided tour of Florence and then wander by yourselves through the famous city's leather market and romantic alleys.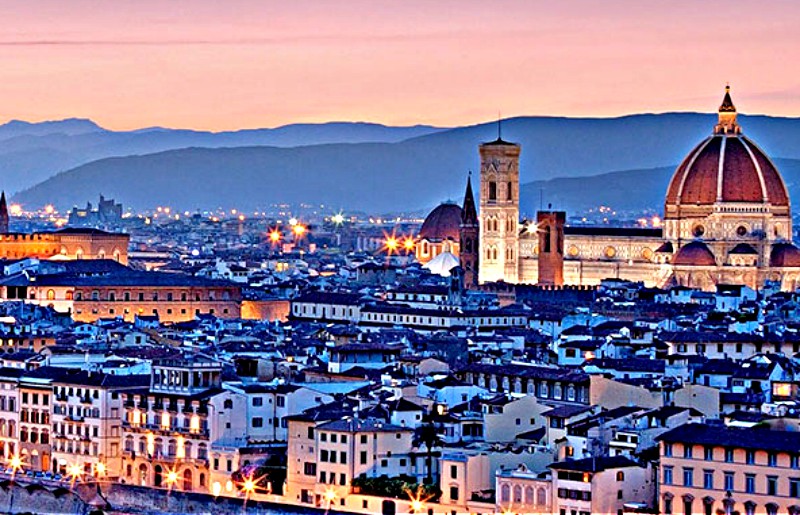 Sign up for a guided tour of Florence and then wander by yourselves through the market (where you can pick up lovely leather goods if you know how to bargain). Head up to the Piazzale Michelangelo with its panoramic view over the entire city.
#4 Take cooking classes together and learn the secrets of authentic Tuscan cuisine.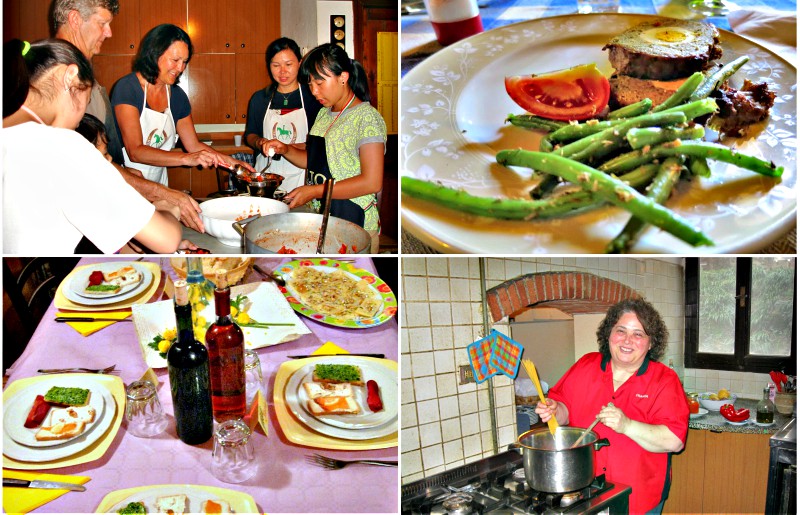 Take a cooking class together and learn the secrets of authentic Tuscan cuisine. Franca is an excellent teacher as well as a versatile cook and you can ask her to show you how to make whatever dish you fancy: from crostini and bruschette (pronounced 'brusKette!) to involtini, saltimbocca, roast pork with rosemary, you name it. You can also learn how to make tagliatella pasta and gnocchi from scratch – so much nicer than the stuff you find on the shelves of the supermarket.
#5 Remember your special time in Tuscany with a professional photo session for Two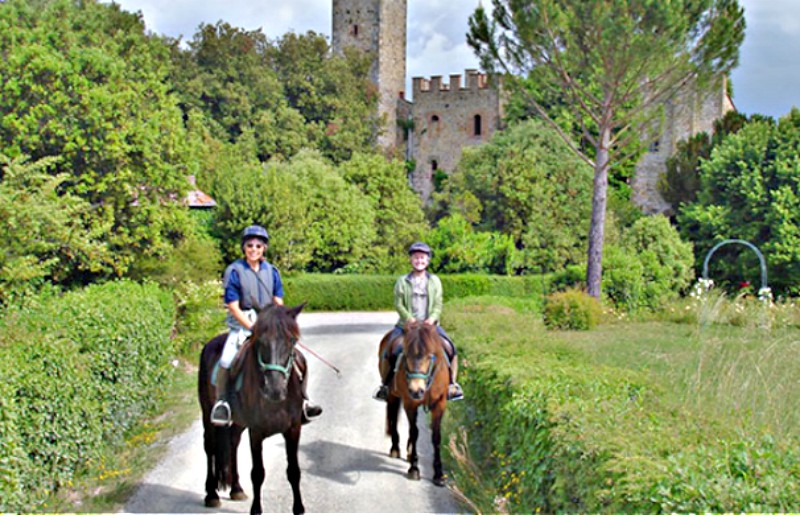 Make a record of your special time in Tuscany by having a professional photographer taking pictures of you in the house, stroking horses in the stables or riding together in the countryside. As a special favour Emmelina the miniature goat offers to pose with you.
Meet the Rendola Riding Team | Q&A with Jenny Bawtree - Founder and Host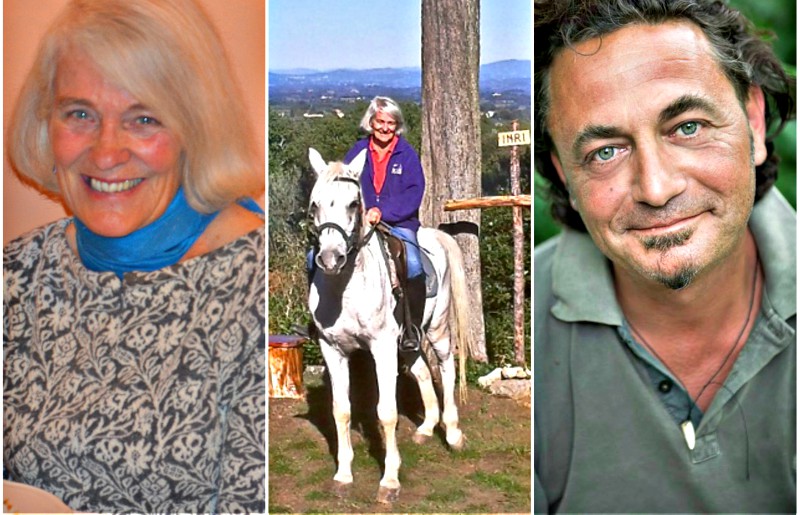 Q1. What makes Tuscany such a romantic destination?
The beauty of Tuscan cities and the countryside is familiar to us all through films, posters and guide-books: but to be there yourselves in the midst of it all makes an impact you will never forget. What can be more romantic than to find ourselves surrounded by so much beauty?
Q2. What is your favourite romantic place in Tuscany and why?
Rendola, of course!
Q3. If you had to give one piece of romantic advice what would it be?
If you had to give one piece of romantic advice what would it be? Choose carefully the season that suits your romantic temperaments. Come in the autumn when the grapes are being picked and the air is redolent with the aroma of wine-making, and then see the point of it all by sitting outside the farmhouse with a bottle of Chianti; or come in the spring, with its profusion of wild flowers and the glorious birdsong - in May the romantic nightingale (beloved of the Romantic poet Keats) sings both night AND day!
See full details of the horseback itineraries offered by Rendola Riding