18 Outstanding Beach Wedding Destinations | Worldwide
A fresh sea breeze floating through your wedding party…
Silken canopies billowing overhead…and a bouquet of fragrant tropical blooms…
These are just a few of the reasons why brides, grooms and guests from all walks of life adore a beach wedding.
And if you too want a ceremony on the shoreline - with a laidback vibe, a sparkling ocean backdrop and powder-fine sand between your toes (or a least within sniffing distance*). You've now got just one decision to make… What is your perfect beach wedding destination?
** A word of warning from personal experience and a very last-minute change of plans on my own wedding day - sand and your gorgeous high-heeled wedding are not going to be best of friends! So, if you can't imagine walking down the aisle in flats or even bare feet, you may want to opt for a ceremony overlooking the beach or on the decking. I did!
Best Beach & Coast Wedding Destinations in Europe

Europe's coastlines and beaches are amongst some of the best in the world.
And each country has its own unique offering….
#1 Get married on a private beach wedding in Turkey's lesser known answer to Santorini - Ayvacik.
Santorini's undiscovered Turkish cousin is possibly Europe's most enchanting destination for beach weddings right now.
We recommend: Weddings at Simurg Inn. Book your wedding here now... before everyone else does! New destinations like this don't keep secret for long.
#2 In Portugal, the Algarve is a classic choice for beach weddings.
Expect breath-taking Atlantic views, dramatic golden cliff-side beaches, and a plethora of hotels, venues and wedding planners dedicated to making your day as perfect as possible.
We recommend: Weddings at Vidamar Hotel Resort Algarve - we've been there and they are very, very good.
With stunning sea views, dramatic scenery and a sophisticated edge, Rhodes is a luxury wedding destination for adults.
We recommend: Weddings at Lindos Grand Resort & Spa
#4 On the neighbouring island of Cyprus, beach weddings are a speciality.

Golden sandy beaches and a wedding breakfast of fresh Meze and ice-cold sparkling wine are a great combination.
We recommend: Weddings at Aphrodite Hills Golf and Spa Resort Residences
#5 However, for many couples, Italy is the ultimate destination for romance.

For a beach wedding in Italy we have to recommend the spectacular bays of the Costa Smeralda in Sardinia…
We recommend: Weddings at Hotel Cala Di Volpe, a Luxury Collection Hotel
#6 But you may not have considered Venice?
Not just a world-famous romantic city, Venice has incredible lido beaches hugely popular with the rich and famous.
We recommend: Weddings at Almar Jesolo Resort & Spa
#7 And of course, there are the iconic views of Italy's exclusive Amalfi Coast.
We recommend: Weddings by Italian Event Planners
#8 Finally, Croatia is another fantastic destination for a beach wedding in Europe
Bursting with charming coves and private inlets providing an idyllic setting for you to say your vows.
We recommend: Weddings at Alhambra Boutique Hotel
Best Beach & Coast Wedding Destinations in Asia
For a completely different beach wedding, move beyond Europe to Asia.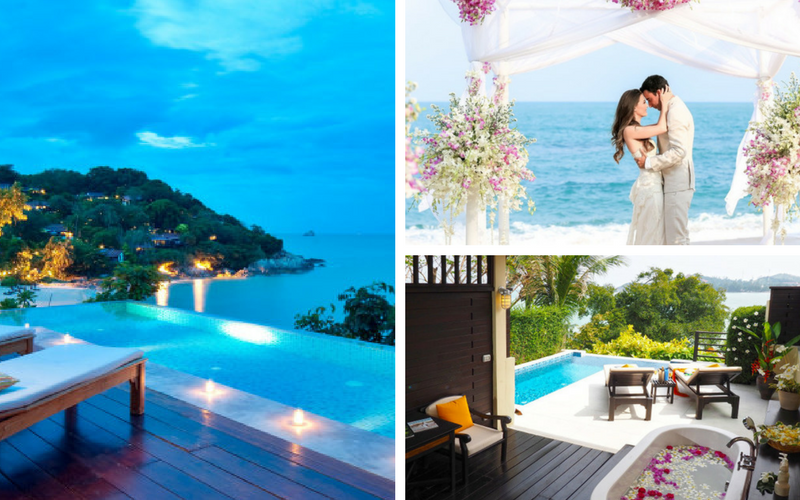 #9 Make the run-up to your big day a pampering extravaganza in Thailand.
Simply select an upmarket spa hotel and indulge! Massage, beauty treatments and that quintessentially Thai dedication to exemplary service all add a certain luxury to beach weddings.
We recommend: Weddings at Le Meridien Phuket Beach Resort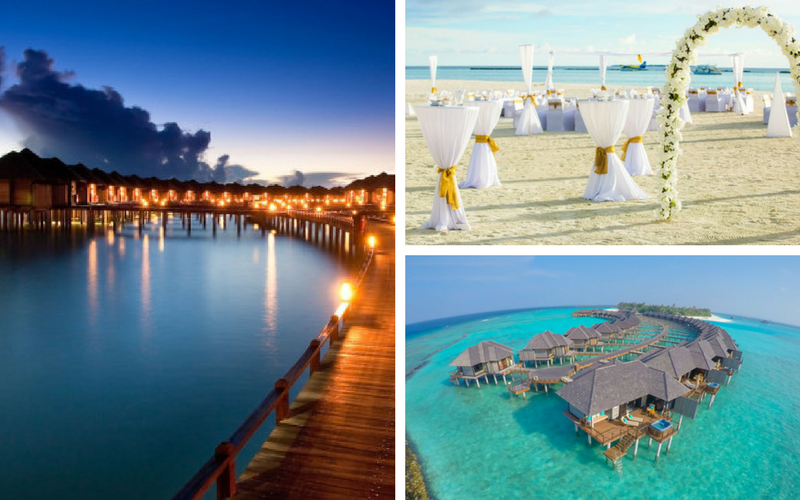 #9 For some, Asia's smallest country is its most romantic: the Maldives are the stuff of beach wedding dreams.
Clear ocean stretches endlessly to the horizon, and couples enjoy complete peace and escapism.
We recommend: Weddings at Furaveri Maldives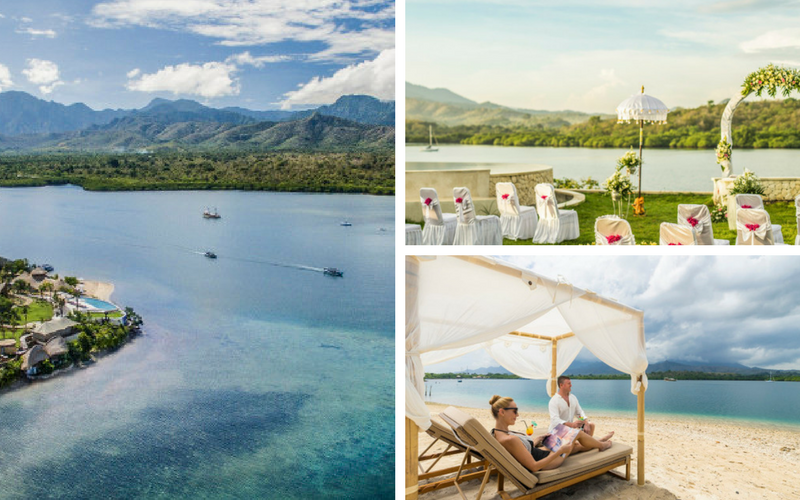 #10 And no list of the world's most romantic beach wedding destinations could ever be complete without including Indonesia's magical island of Bali.
Whilst Bali will always appeal to bohemians and surfers (and we have plenty of love for that), it also has a so-called Billionaire's Row. And we had to show you a little bit of that.
We recommend: Weddings at Karma Kandara
Best Beach & Coast Wedding Destinations in the Caribbean

Or, how about the Caribbean? Enjoy a totally chilled, tranquil Robinson Crusoe-style experience with as many (or as few!) of your family and friends as you wish – we guarantee they won't need much persuasion to attend!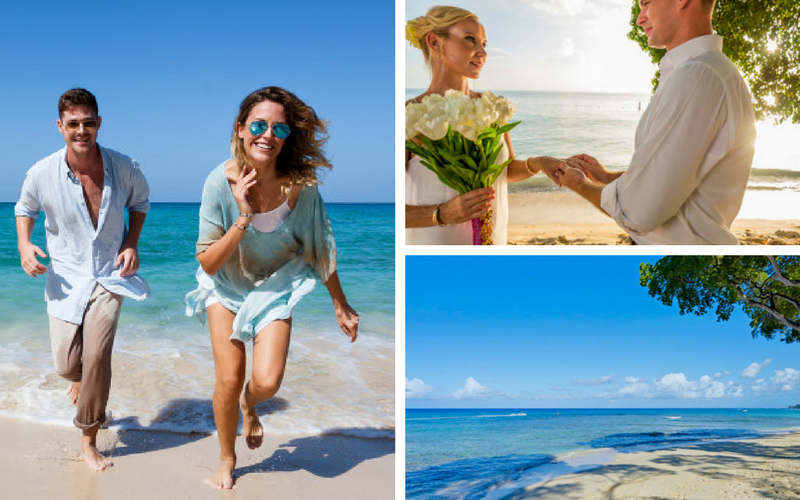 #11 Barbados is timelessly romantic and epitomises beach wedding chic. Embrace the tropical vibes and say 'I do' overlooking the sparkling waters of the Caribbean Sea.
We recommend: Weddings at Treasure Beach by Elegant Hotels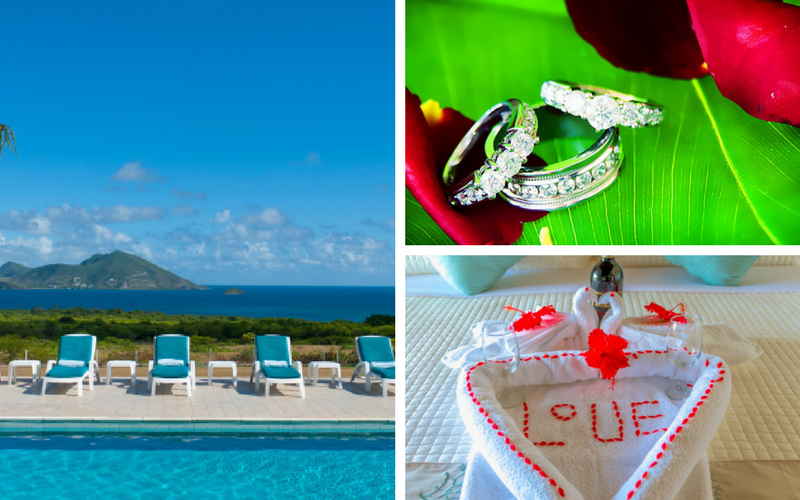 #12 Leave your wedding worries behind and bask in the warm, tropical luxury of the island of Nevis. Nevis is rich in culture and history and offers sun-kissed days and beautiful sunsets for a relaxed Caribbean wedding destination.
We recommend: Weddings at The Mount Nevis Hotel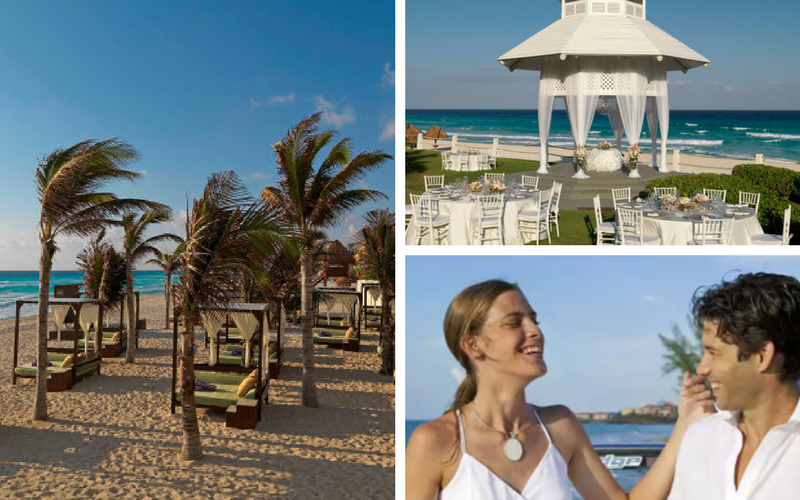 #13 Make your way to Cancun in Mexico, if you dream of getting married on a picture-perfect white sand beach and you're a couple who like to party.
We recommend: Weddings at Paradisus Cancun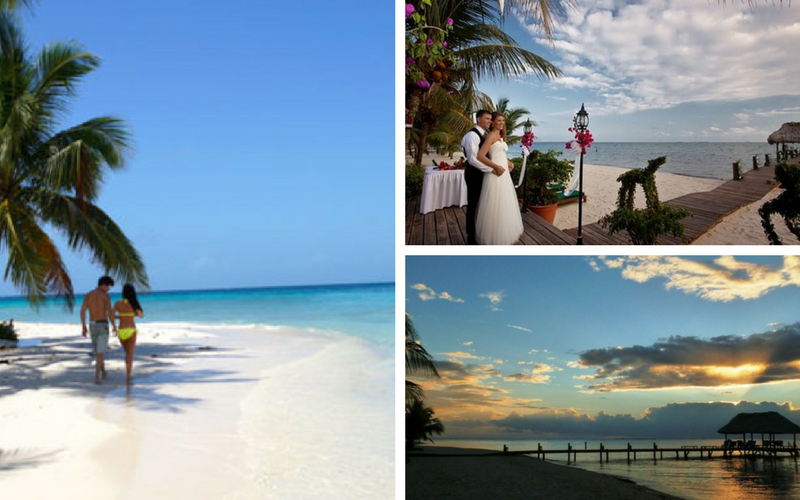 #14. Or there's Belize. Marry on the beach in the morning and spend the afternoon meeting magical sea creatures in a destination that boasts the world's second largest barrier reef.
We recommend: Weddings at Chabil Mar
Best Beach & Coast Wedding Destinations in Africa
Africa also offers some sensational beaches and coastlines.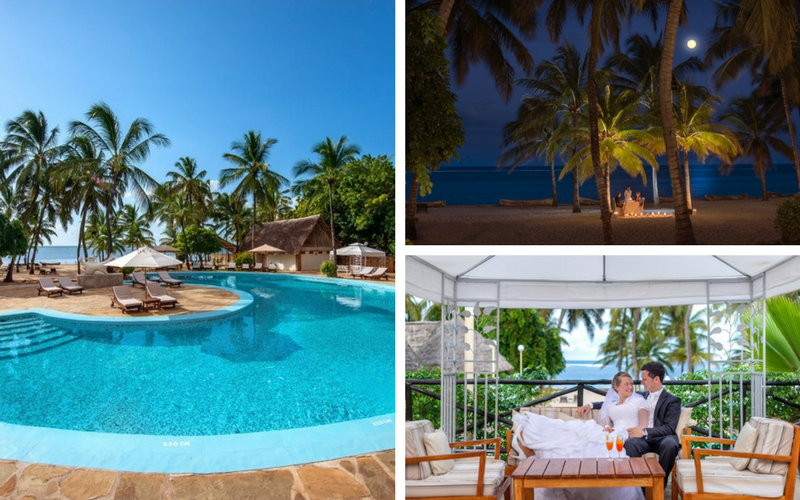 #15 Kenya is not just safaris and stunning savannahs. Its beaches are unspoilt, tropical havens of bone-white sand and clear turquoise waters.
We recommend: Weddings at Diamonds Dream of Africa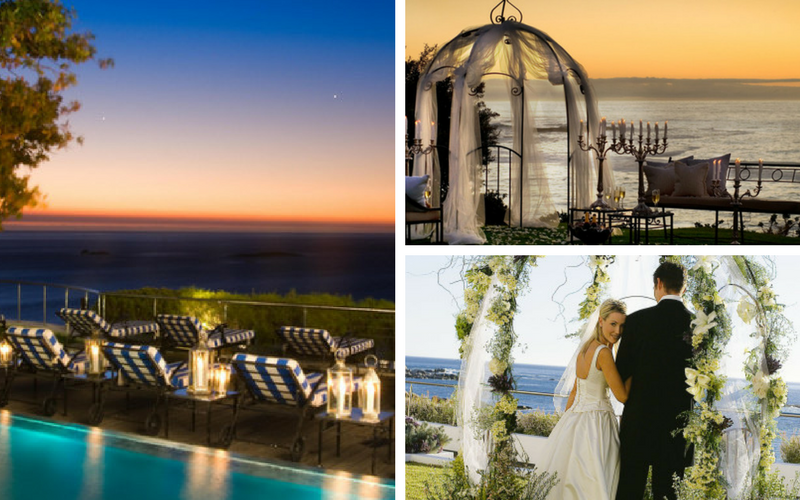 #16 Alternatively a South African beach wedding is a sophisticated occasion. And, of course, the wine served is always impeccable.
We recommend: Weddings at The Twelve Apostles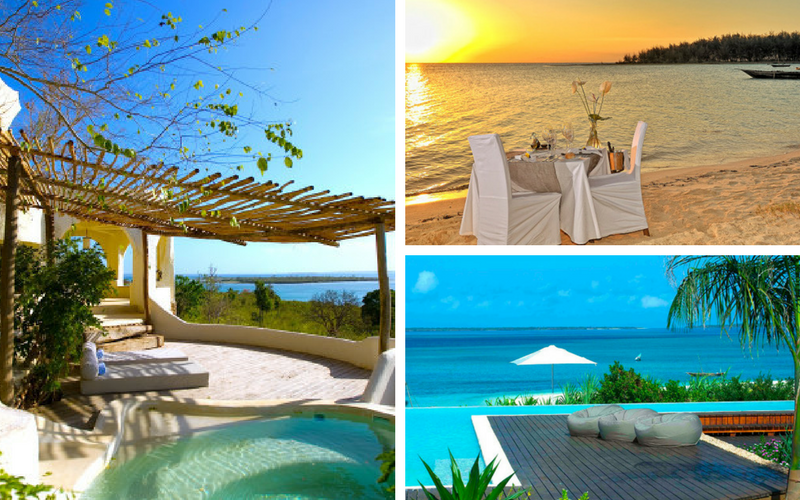 #17 Off the east coast of Tanzania, Zanzibar is a tropical paradise on earth. Secluded beaches and intimate retreats will make you feel like the only couple on the island.
We recommend: Weddings at Kilindi Zanzibar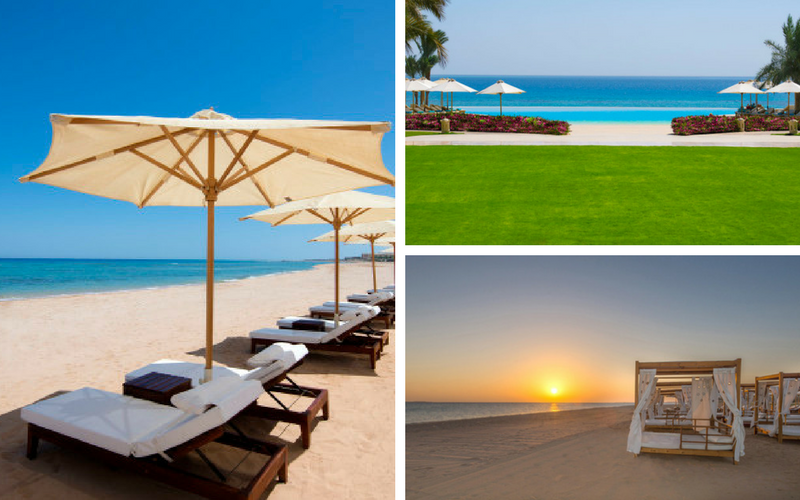 #18 Finally, Egypt offers a plentitude of stunning beach wedding destinations along both its north coast and the shorelines of the Red Sea.
We recommend: Weddings at Baron Palace Sahl Hasheesh - All Inclusive


No two beach weddings are the same. Just as every couple brings their own slant to their ceremony and celebrations, every country lends its own ambience and style to the day.
FIND YOU PERFECT WEDDING HERE - Whether you're looking for chic simplicity or a more ostentatious affair, a wedding on the beach will always be a beautiful, memorable event.