Your Holiday Beauty Countdown | In partnership with Hebe Skincare Gold
It's that time of year – the holiday and honeymoon season will soon be in full swing and it's only a matter of weeks before you'll be baring all! So, while nothing feels worse than sitting self-consciously on the beach trying to hide your lack tan and tone, don't panic because with a little organisation and strategic planning you still have plenty of time to hit the beach feeling great and not remotely resembling a freshly plucked turkey!
Here are my top tips to achieve your perfect holiday or honeymoon look. By following this simple skincare routine, you can prepare your skin before you travel, leaving you free to enjoy your newly enhanced assets from the very first moment you reach your destination.
10 DAYS BEFORE YOU TRAVEL | Beauty Countdown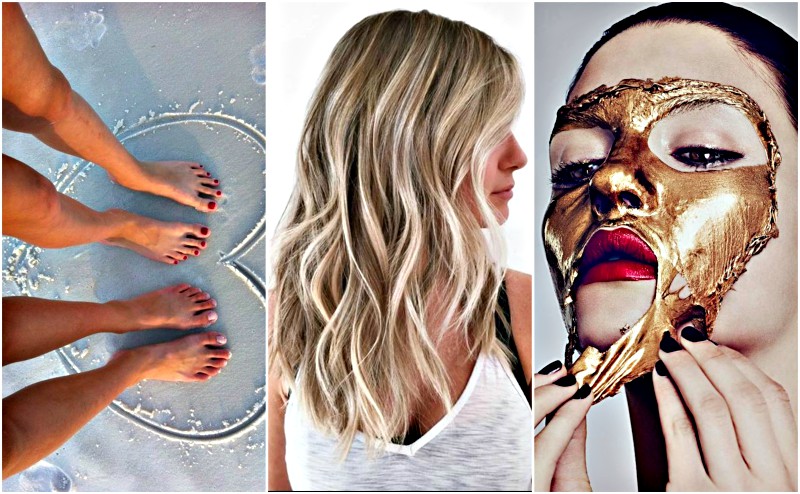 FACE: For a clear smooth complexion, start with a deep cleansing facial or chemical peel to tighten the pores and reduce redness. Following this exfoliate every 3 days. We recommend Hebe Skincare Blue Bird Foaming Facial Exfoliator (118ml, 4oz).
HAIR: If you want to grow your hair longer for your wedding or romantic getaway get a trim around a month in advance otherwise now is the time to touch up your highlights to ensure you avoid drastic over lifting by sun, sea and chlorine.
BODY: Take up Yoga as this will help with blood flow and relaxing muscles especially facial muscles minimising fine lines and wrinkles. Practising deep breathing for 10 minutes each day is highly beneficial and something you can easily continue whilst on the beach once you have arrived.
FEET: Now is the time to sort out your feet. Nothing spoils a pair of statement sandals more than unkempt feet with dry skin and unsightly toe nails. Wintry feet will need a pedicure at this stage. Maintain your feet by filing before showering and using a cooling foot scrub – peppermint based is recommended as this will aid circulation and leave them feeling and smelling refreshed. *This is something your partner could also join you for - so why not you book both of you in for a trip to the nail spa for a relaxing foot treatment and tidy-up before hitting the beach.
1 WEEK BEFORE YOU TRAVEL | Beauty Countdown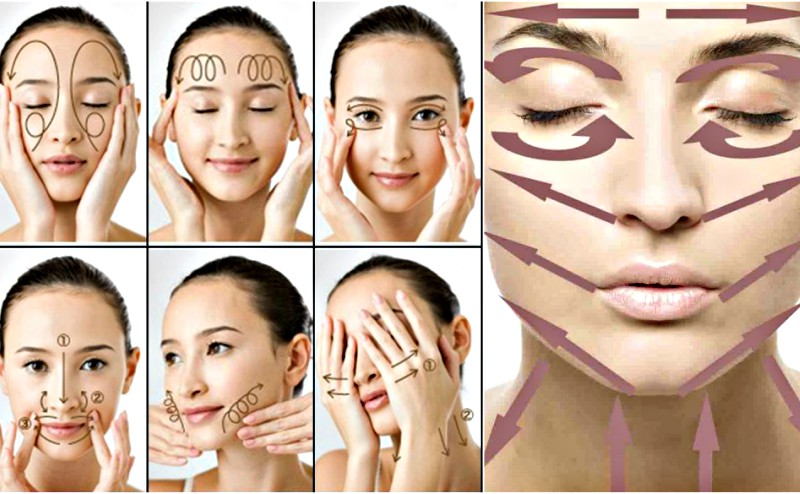 FACE: Impeccable skin takes maintenance, continue with a daily cleansing, toning and moisturising regime (we recommend HebeSkincare Blue Label Range). A facial massage where you gently tap around your temples and below your eyes each evening will help to stimulate the muscles and keep them tight.
3 DAYS BEFORE YOU TRAVEL | Beauty Countdown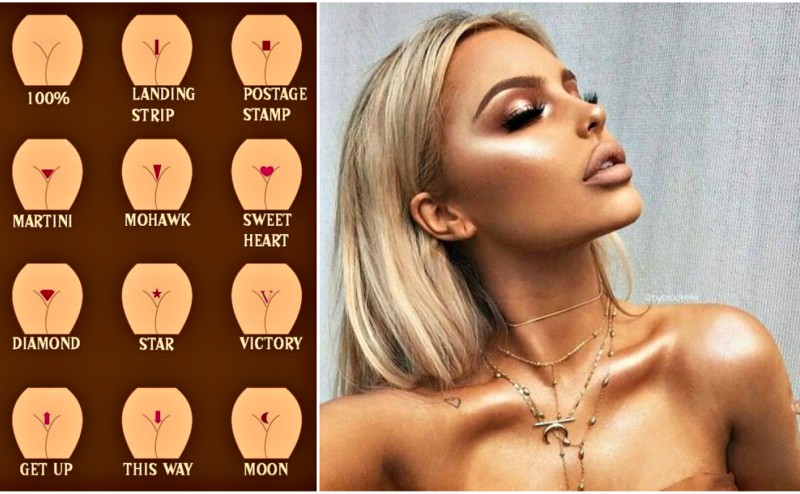 BODY: Now's the time to head for a wax. A bikini wax is a pre-holiday essential and make sure your legs, underarms (and if necessary your toes) are all stubble free. Increased shaving throughout the summer months often presents several unwelcome side effects including sore and uncomfortable underarms. Take care to use a deodorant that repairs your skin and leaves it feeling soft. It is always good to take a razor with you that is designed for sensitive skin and adapts to your contours for a smooth and silky finish.
SKIN: If you are planning on a fake tan before you leave (and we recommend you do), you will need to have a good scrub from top to toe first to avoid a patchy look. A good exfoliator will help boost circulation. On face and body this process will remove unwanted dead skin cells, resulting in a glowing complexion and prepare skin for SPF or self-tan.
2 DAYS BEFORE YOU TRAVEL | Beauty Countdown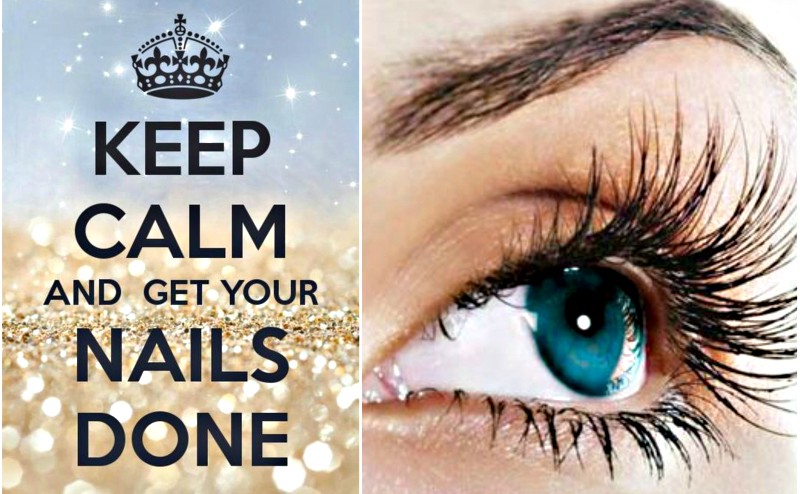 NAILS: Get a manicure, your hands will look and feel great. We recommend a Shellac or Gel polish as these tend not to chip too easily and usually last up to a fortnight
EYES: Lash extensions or eyelash tint are a must to avoid the 'panda look' when you are in the water
1 DAY BEFORE YOU TRAVEL | Beauty Countdown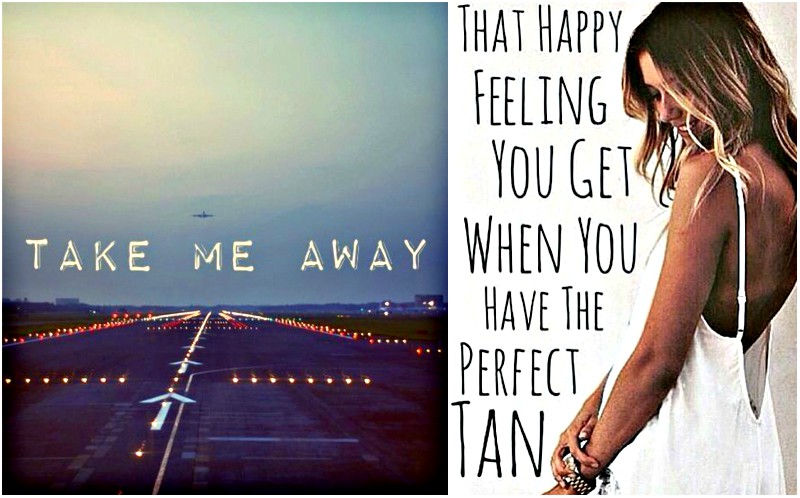 BODY: Apply self-tan – don't be afraid to go for a darker shade as the lighter one will barely show. This will give you a 'feel good boost' as you prepare to jet off.
By following this guide to prepare and take care of your skin and body, you will be beach fabulous in no time!
WHAT TO PACK & WHY | Beauty Essentials & Accessories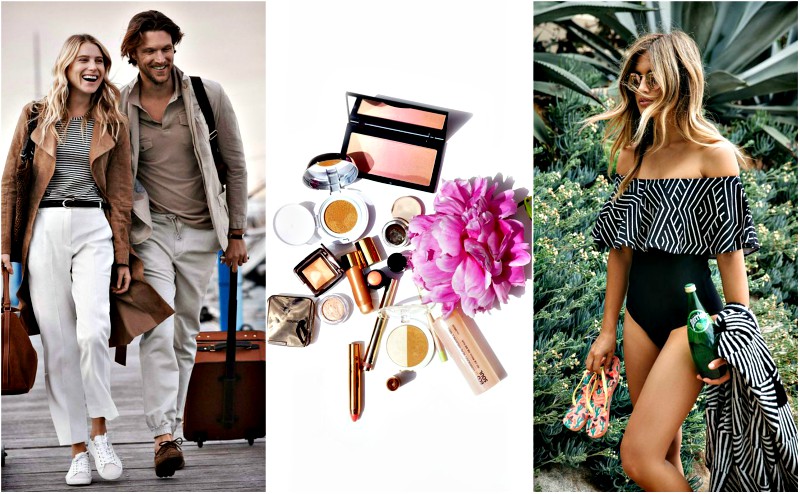 So now that your 'get beach ready' routine is underway here is a comprehensive look at what to take with you and why:
#1 SPF 50 for your face - Top of the list to packing smart is, you will still tan, but it will stop you from burning and premature ageing (The Hebe Ultra Glow facial moisturiser does contain a sunscreen too and can be worn to protect the face)
#2 SPF 30 for your body
#3 Hebe Skincare Blue range – anti ageing natural skincare set
#4 Mosquito Repellent should be added to your after sun (see no. 5)
#5 Body Butter – for after sun care and a smooth skin
#6 Eye Make-Up Remover (preferably oil-free as this will not damage any lash extensions or dye
#7 Coconut Oil - works as a great conditioner which moisturises and helps prevent breakage (research published in the Journal of Cosmetic Science found that coconut oil prevents protein loss from the hair). With its natural SPF, coconut oil can also help block out damaging UV rays from the sun. Just run it through hair and use as a leave-in conditioner on beach days.
#8 Holistic Essential Oil Repellents that you can pack are: Mosquitoes – Citronella, Cloves, Eucalyptus, Geranium and Lavender Bugs – Basil Spiders – Peppermint Ants – Garlic and Mint Flys – Bay Leaves, Lavender, Mint and Rosemary
Note: Essential Oils are available from Chemists and High Street Stores such as Holland & Barrett, Boots and Neal's Yard. We recommend you buy from a reputable source as there are plenty of fake, watered down products around. Not everyone can abide certain smells so choose the one you (and your partner) are comfortable with and dab a small amount behind your ears, on your inside elbow and behind your knees for a comfortable and enjoyable pest free time. Avoid expensive perfumes as these attract flies and bugs!
#9 Accessories - Always pack a wide brimmed (straw) hat or make sure you get one as soon as you can on arrival. This will keep the sun off your face and out of your eyes. It will also help to keep you cool in the heat both on the beach and when sightseeing and protect your hair from sun damage. Sunglasses – regardless of your destination nothing makes you feel more glamorous than a pair of shades. They should also be large enough to cover the delicate area around your eyes but not so big they swamp your face, so choose wisely and ensure they have lenses that protect your eyes from the sun. Why not take a friend for good guidance when buying these and your hat?
#10 Swimsuit – if you are less than confident in swimwear then a simple swim suit teamed with a vibrant wrap will make a stylish statement whilst covering your pale skin, cellulite or saggy bottom!!
#11 Bikini – great if you have confidence otherwise as above.
#12 The Holiday Wrap (sarong) - pack two!!
#13 Belts – always handy to transform a daytime look into a smart evening outfit. Maxi dresses are great on the beach for the day, the wear with a belt in the evening to dress it up with soft accessories. Or pair with denim shorts which are great for getting legs out during the day and easy to dress up in evening with lightweight blazer.
#14 Summer Sandals – open sandals go with everything except the tailored look. Gladiator and thong styles are the trend and also help to elongate the legs. Choose ones with bright jewels and colours to move easily from a day to night look.
TOP TIPS FOR LOOKING & FEELING GREAT WHEN YOU'RE AWAY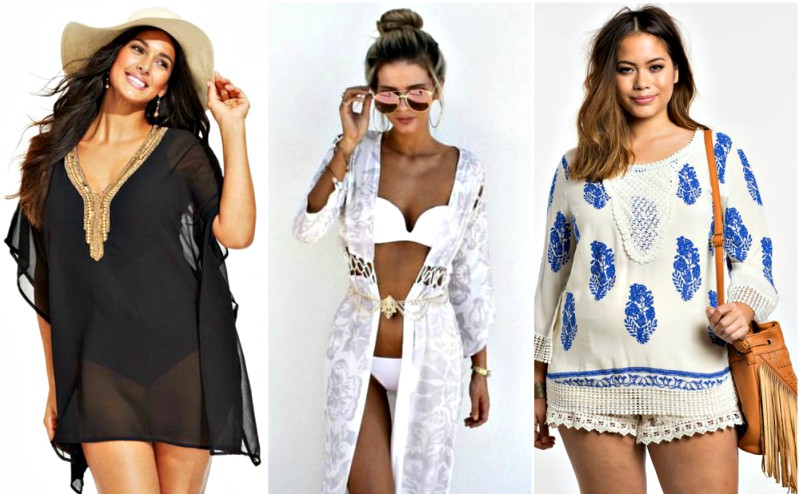 When it comes to clothes on holiday my mantra is 'less is more'…… depending on the type of holiday of course! For example, if you are going on a cruise you will have to take outfits for dinner, off ship touring and lounging etc. but if you are on adventure holiday where you are on the move every day and off the beaten track then the less you carry the better. Beach holidays however, require some sophistication but this should be carefully targeted for maximum effect.
It is important to know your body shape (there are 12 definitive shapes) and dress accordingly to feel your most glamourous and confident. Regardless of your size know your body shape and stick to the key shapes that work for you, don't follow trends. Wearing clothes for shapes that don't suit you will leave you feeling untidy and permanently battling with your outfit no matter how much it costs.
Silk and cotton tops and dresses will keep you cool whilst adding a casual elegance to your appearance. They will also be kind to your skin in the hot weather and not irritate it.
Pale colours work best for a reddish- tan whilst darker complexions look great next to deep tones of bright blue, red and green. This year the biggest summer trends are for neon pastels, florals, geometric prints and white tailoring - all great if you stick to my advice when choosing.
And remember, the more planning you do the less there is to worry about when you arrive.
Have a great trip!
Love Anna x
P.S. I am giving away 3 complete sets of my cutting-edge Blue Bird skincare range worth £199 - click here for your chance to WIN