Parador Resort & Spa, Costa Rica – an Earthly Eco Paradise
Named as one of the greenest countries on the planet, anyone planning a destination wedding or honeymoon in Costa Rica is in for a treat. And a break in this idyllic destination with its abundance of green credentials, fantastic climate and superlative scenery also entitles you to some delicious luxury.
For couples seeking a responsible destination wedding or honeymoon, Parador Resort & Spa, on Costa Rica's west coast, has an unrivalled selection of amenities, and is proud of its commitment to conservation and eco-friendly tourism. In fact the manager of the resort, Harold Rojas, states that the spa is 'the epitome of responsible luxury.'
Here's 12 more reasons why you'll love it...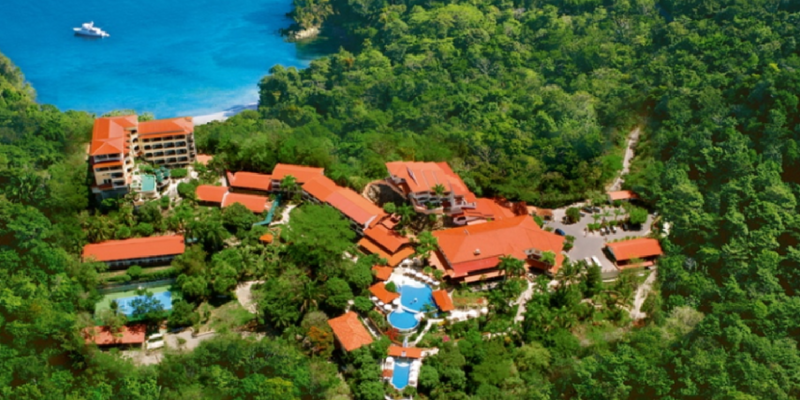 #1 It's sensational setting
Surrounded by a tropical rainforest, home to 300 species of birds and mammals including the enchanting sloth, the Parador Resort & Spa is the place to come to should you want to get close and personal with the local wildlife. Set in 12 acres of private grounds with panoramic ocean views, the pristine white sands of the Manuel Antonio beach are stunning and are easily accessible from the hotel. And because the Parador is in the centre of some of the most beautiful natural sights and biodiversity in the world, it doesn't mean that you won't have access to a complete range of pampering and indulgent activities - here you really can have it all!
Outside of the resort bustling Marina Paz Vela is nearby with its numerous shops and restaurants, and Jaco beach is the place to go for a day's surfing and its active nightlife.
#2 An exotic welcome
From the moment you set foot in the Parador resort, not only will you be thrilled by the sounds of the exotic fauna and flora from the nearby rainforest, but you'll also be greeted with some tropical fruit in your room, complete with a bottle of fizz. For special romantic celebrations you can also arrange to have your room festooned with rose petals and lit by candles.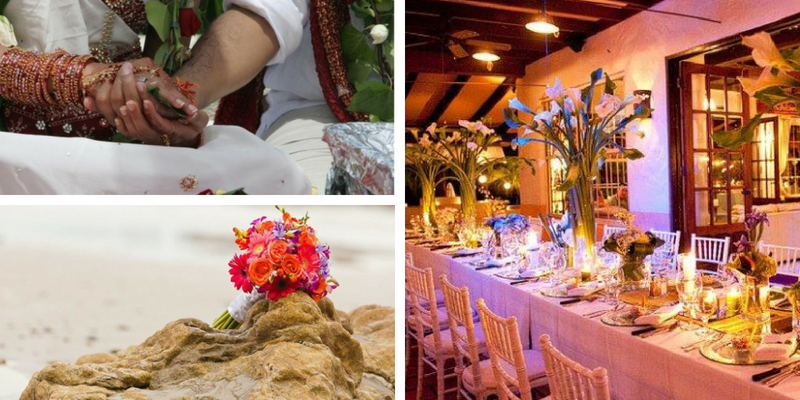 #3 Amazing destination weddings
When you make use of the Parador's superb wedding planners, you'll be able to sit back and enjoy the stunning views and leave the organisation of your event up to them. Whether you want to exchange vows in the jungle, on the beachfront or on a private oceanfront terrace, nothing could be easier. No matter how large or small you want your celebration, the wedding professionals at the Parador will ensure that you enjoy your special day.
Everyone wants their celebration to be memorable and once you've chosen the Parador Resort & Spa for your special occasion you'll be able to take advantage of a wonderful array of choices. Attention to detail is taken very seriously here from the wedding cake, to the wedding keepsakes, to the immaculate decorations. And your guests will be well looked after also.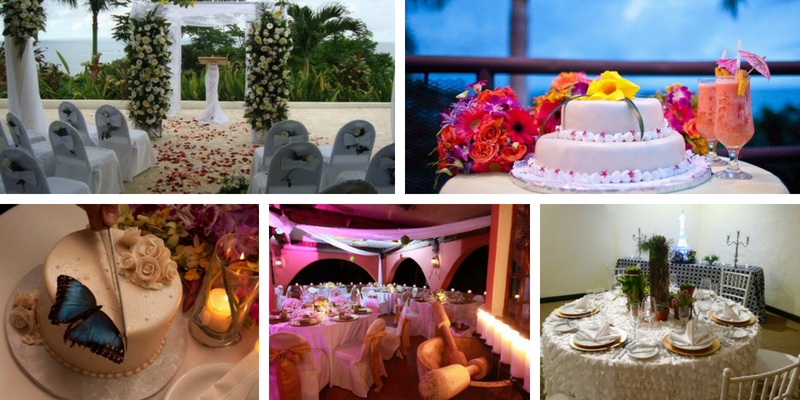 #4 Stay in luxury room and suites
This resort oozes comfort and splendour. You may be right on the doorstep of a rainforest, but this won't stop you relishing every comfort and amenity laid on by the Parador. You'll be able to choose from 129 luxury rooms, and these comprise of 32 panoramic suites and 2 master vista suites as well as other rooms. Whether you want to be able to have wonderful panoramic views over the rainforest canopy, enjoy the splendours of the lower levels with a view over the resort's verdant garden or simply be able to start your day by admiring the horizon of the Pacific Ocean, the Parador offers you a fantastic choice of luxurious rooms for your stay.
You'll also be able to enjoy your very own Jacuzzi if you select a Vista Master Suite. Elegance is the key here, and privacy.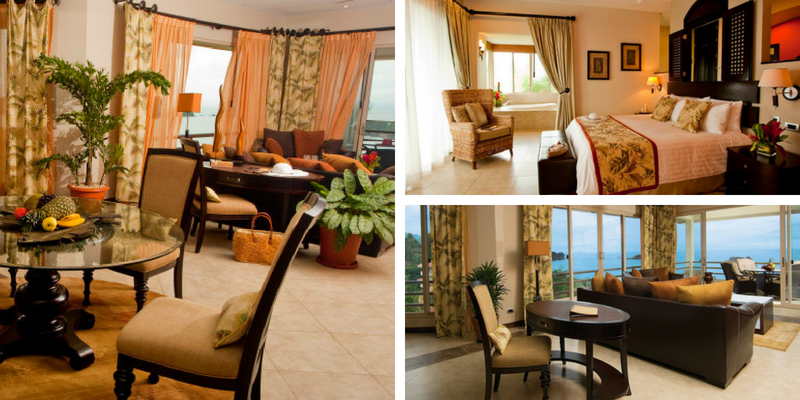 #5 Impressive eco-credentials
The Parador Resort & Spa takes conservation and eco responsibility seriously. The easiest way to explore the surrounding Manuel Antonio national park is to drop by the Activities Office and arrange a tour. In 201, Forbes magazine visited the area and named it as 'one of the world's most beautiful parks.' Manuel Antonio is 7.5 square miles and 300 different birds and mammals call this place 'home.' In keeping with Costa Rica's commitment to wildlife these animals and the forest will always be safe from human interference.
#6 Romantic rainforests and beautiful beaches
Walking through the magical rainforest on your honeymoon is guaranteed to be romantic.
You'll be able to take fantastic photos of each other in the butterfly botanical gardens. Don't forget to bring your swimming gear as the park boasts some of the best beaches in Costa Rica. And if you're looking for some intimate time together make your way to Playa Espadilla Sur, which is less crowded than some of the other beaches.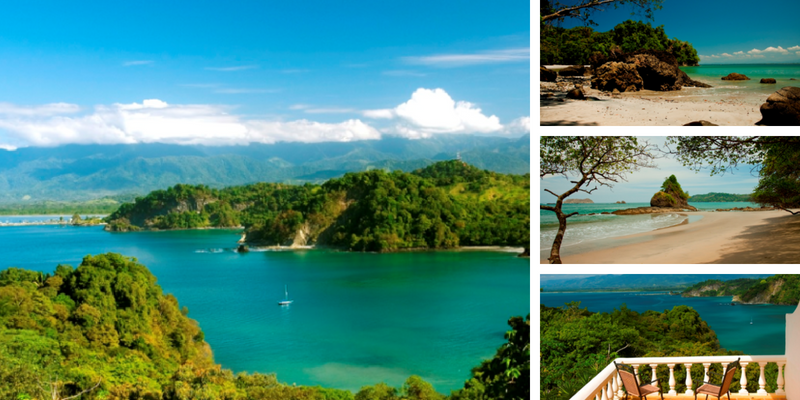 #7 Plenty of adventure for adrenaline junkies
Adventurous spirits will enjoy the zip-line high above the forest canopy, others will love the thrill of river rafting through the forest. You can even take a guided night tour of the rain forest – a unique experience. Burning off some energy is easy here, especially if you take advantage of a trip to the adventure park in Las Parcelas de Damas. Tarzan rope swinging and zip line adventures through a waterfall are just a few of the treats on offer.
#8 Or discover the jungle at a slower pace
If heights and speed aren't your thing, that's no reason to miss out. Take a relaxing walk through the jungle and you'll be able to see toucans and macaws, enjoy looking at several species of monkeys, or just enjoy watching the peaceful sloth calmly climbing the jungle trees. The hotel provides a professional guide, so any questions you may have about the local environment can be answered.
#9 Taking to water
Mangrove kayaking is fun. You'll be able to spend four hours exploring the mangrove estuary, row down small tributaries and spot some rare species of wildlife. If you've been charmed by this mysterious environment, then you'll be able to indulge in some fishing in the mangroves.
And as you're going to be right on the doorstep of the Pacific Ocean, you can go out to sea on a catamaran, with an experienced crew and spot some dolphins and whales as well as other forms of aquatic wildlife. Just think of the wonderful images you can post on Instagram of the two of you having a blissful time on the crest of a wave.
The Parador Resort & Spa offers a wide variety of tours and transport to and from the Manuel Antonio park as well as some of local beaches. If you've always dreamt of getting married or honeymooning in paradise whilst having a wonderful adventure in the wild at the same time, then this resort is for you.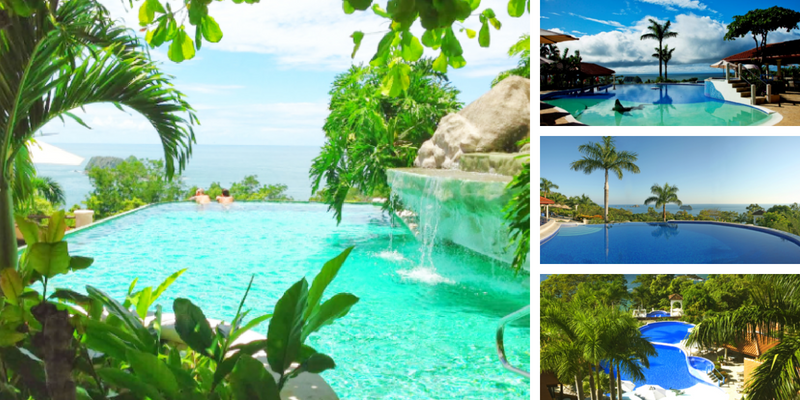 #10 World-class spa experiences
Spend some 'together time' unwinding in the hotel's spa. The relaxing setting is enhanced by murals and some stunning mosaics. You can have a facial, a relaxing massage or start your day with some gentle yoga. The spa opens its doors at 10.00am and doesn't close until 8.00pm. You can always indulge in a relaxing and harmonious couple's massage or pamper your skin with a Costa Rican volcanic mud wrap. Leg rejuvenation treatments will revive any aching muscles and make you eager to embrace any adventures you've got planned for the following day.
#11 Gourmet delights and private dining
Once you've fed your mind and relaxed your body it's time to treat yourself to a wonderful meal in one of the hotel's fantastic dining facilities. You will, of course, have the option of dining in the comfort and privacy of your own room with just the two of you toasting each other with a glass of champagne, and waited upon by your own personal server. With the sounds of the ocean drifting through the open windows of your suite you'll feel full of love and harmony. Seafood, Mediterranean delicacies and a choice of local dishes are all on offer.
If you feel like socialising head down to the Bar Don Juan, enjoy a cocktail or two on the terrace and then unwind to the music that will be playing later in the evening.
In keeping with the hotel's green ethos, micro greens are grown in the resort's greenhouses and are served as part of your menu. Expect to eat edible flowers, grape tomatoes, and many other succulent delights.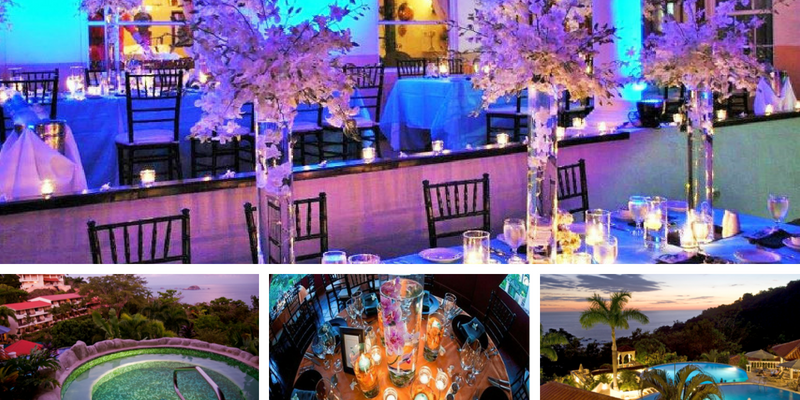 #12 Dedicated to romance
This hotel's commitment to offering guests a wonderfully romantic destination to celebrate their love amid the natural beauty of the surrounding landscape is truly awe inspiring. You can rest assured that your encounters with the local wildlife will be thrilling and exciting and your whole stay in the Parador Resort & Spa will provide you with memories that will last a lifetime.