Image: Milaidhoo Maldives
10 Hot & Heavenly Honeymoons | Worldwide
With the UK wedding season fast approaching many couples will still be searching for their perfect Honeymoon escape.
To give you a helping hand we have selected 10 of our favourite honeymoons for couples looking for sun, seduction and self-indulgence!
#1 Sala Lodges | Siem Reap, Cambodia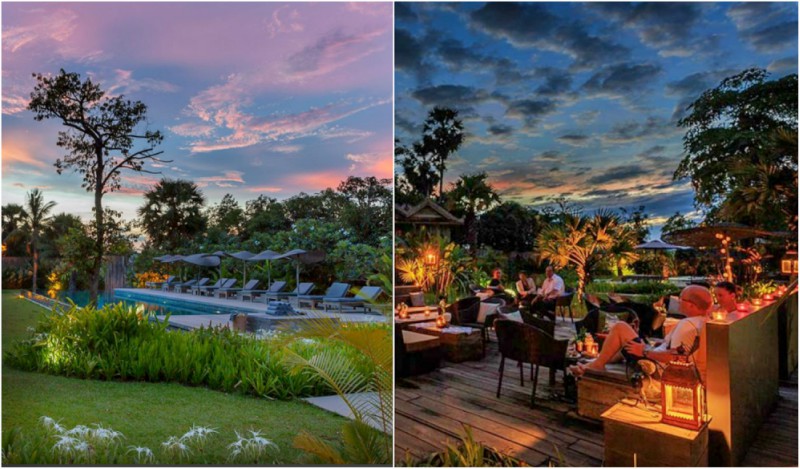 Hidden away amongst beautiful Cambodian scenery, Sala Lodges Hotel provides the perfect escape for couples looking for a tranquil and romantic honeymoon. The region's lush greenery provides the perfect backdrop for romantic candlelit dinners on the stunning terrace and evening strolls around the peaceful gardens. However you spend time together at Sala Lodges magical moments are never too far away.
>>
See Sala Lodges honeymoon package
#2 Forte Village | Sardinia, Italy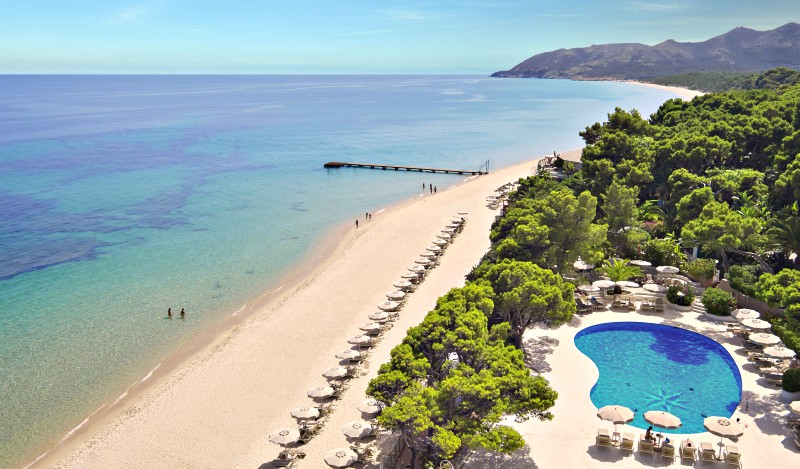 Delicately nestled amongst 120-acres of lush gardens and with breathtaking views over the southern Sardinia waters, Forte Village is truly a gem of a resort. Honeymoon couples pining for aromantic retreat can enjoy a variety of fantastic activities from couple's massages at the Acquaforte Spa, regular wine tasting events and evening strolls along the white sandy beaches illuminated by the magical star filled night's sky.
>> See Forte Village honeymoon package
#3 Berry Amour Romantic Villas | Bali, Indonesia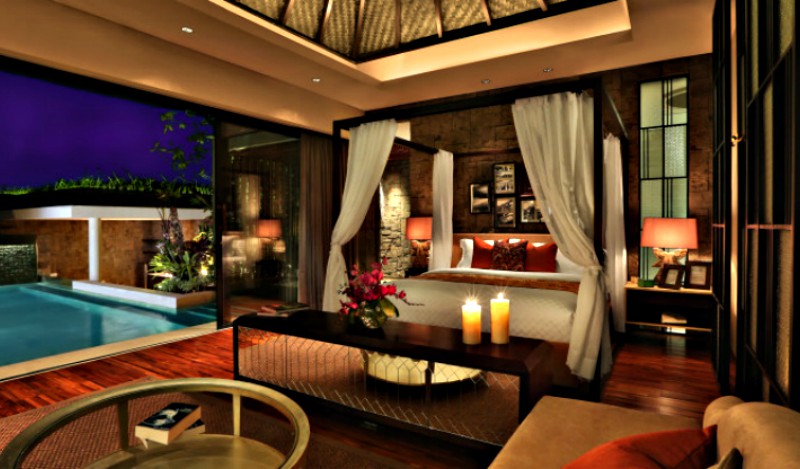 Berry Amour Romantic Villas is a heavenly venue to celebrate your honeymoon in Bali. Pick one of 3 choices of love theme that defines the character of your passion and experience a honeymoon filled with Desire, Temptation or Mystique at this couples-only tropical hideaway.
>> See Berry Amour honeymoon package
#4 Parador Resort & Spa | Punta Quepos, Costa Rica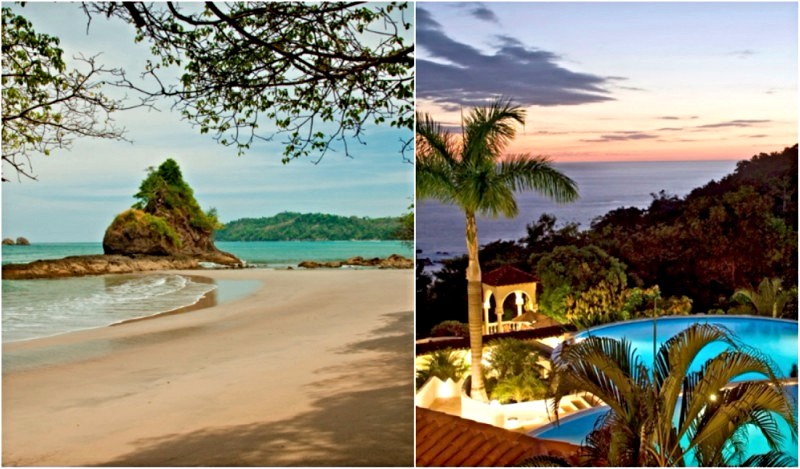 Set high above the spectacular sweeping Pacific coastline on Punta Quepos in Costa Rica, you'll find Parador Resort & Spa – the epitome of 'responsible luxury'. Surrounded by 12 acres of wildlife-rich tropical rainforest, yet right on the white sandy shores of the beach, honeymooners can lose themselves in the beauty of nature in an oasis of peace and tranquillity.
>> See Parador Resort honeymoon package
#5 Kupu Kupu Barong Villas & Mango Tree Spa by L'OCCITANE | Bali, Indonesia
Enclosed by acres of luscious tropical gardens, the boutique hotel of Kupu Kupu Barong Villas and Mango Tree Spa by L'OCCITANE is five stars of luxury. Overlooking the Ayung Valley, you'll have spectacular views of the river and rice paddies, setting the scene for the most idyllic romantic honeymoon.
>> See Kupu Kupu honeymoon package
#6 Kensho Boutique Hotel & Suites | Mykonos, Greece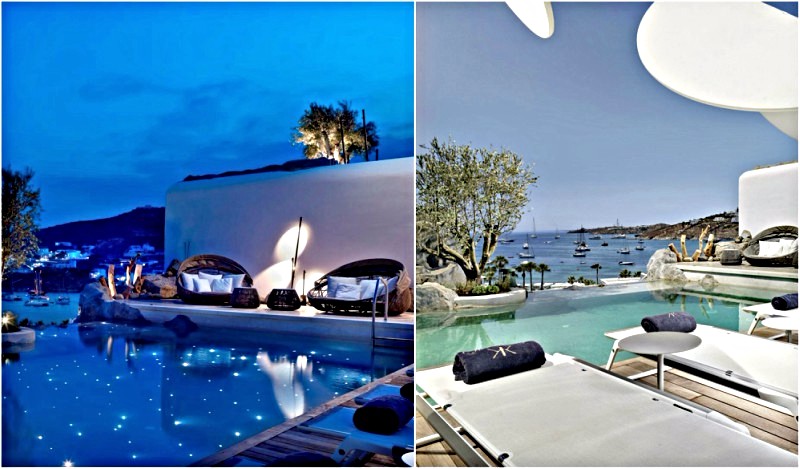 Mykonos is one of the most popular and glamorous Greek islands, with a sun-drenched climate,idyllic beaches and sparkling azure waters. A traditional white building overlooking the sea, Kensho exudes a feeling of balance and harmony. Its sophisticated white interiors reflect the outside, and simplicity and modernism are kissed with luxury, for the most indulgent stay.
>> See Kensho honeymoon package
#7 Il Borro Relais & Chateaux | Tuscany, Italy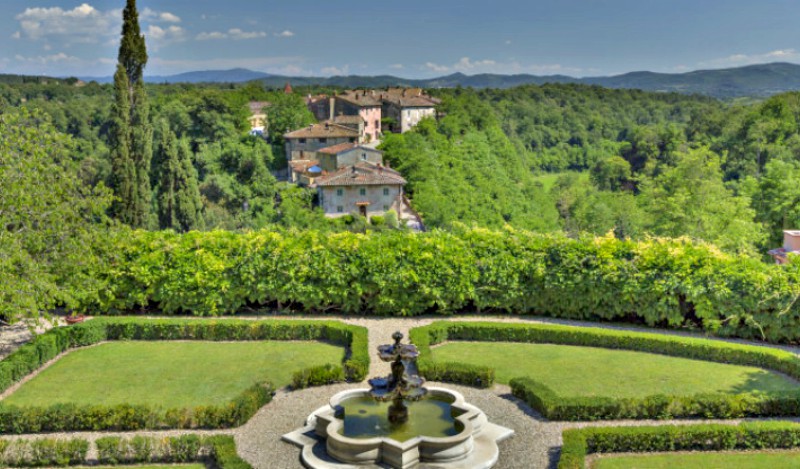 Located in the shadow of the cypress trees of ancient Via dei Sette Ponti, and surrounded by enchanting vineyards and olive groves, is the utterly encapsulating Il BorroRelais & Chateaux. Set on a 1000 year-old castle estate, its romantic philosophy is that through telling stories, a place becomes a part of those stories, so you'll feel the romance of all the stories that have been here in Tuscany over the years, and your love story will stay here forever...
>> See Il Borro honeymoon package
#8 Milaidhoo Island Maldives | Maldives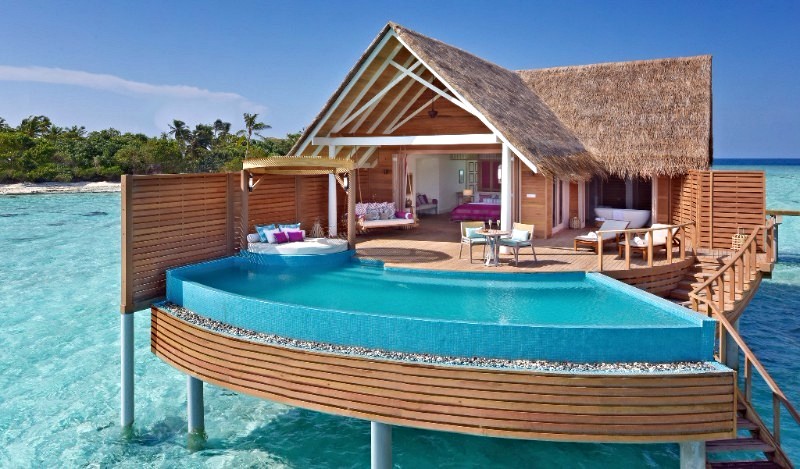 Milaidhoo Maldives has been built with couples in mind, and the peace and tranquillity of this picturesque island resort will sweep you off your feet with its endless romantic possibilities. From candlelit dinners to scented rose petal baths to walking hand-in-hand along palm-fringed sandy beaches at sunset; this is classic romance at its finest.
>> See Malaidhoo honeymoon package
#9 Maikhao Dream Villa Resort & Spa | Phuket, Thailand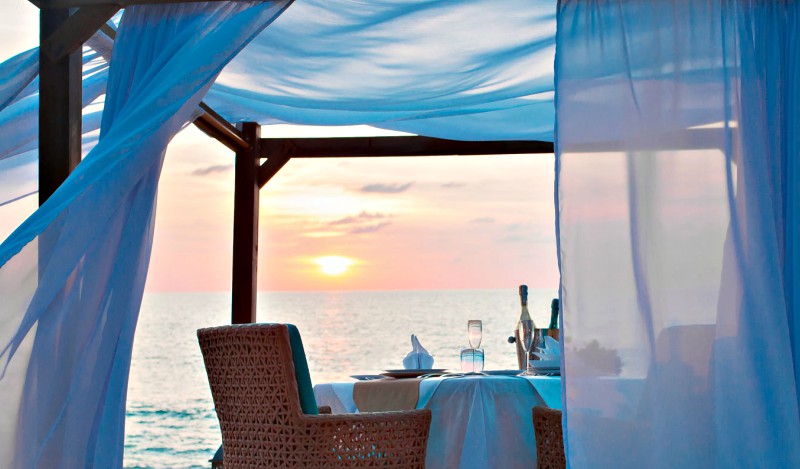 Nestled on the truly pristine sands of Maikhao Beach, honeymooners enjoy beachfront dining experiences where they light a candle in the sand and toast their love with champagne in front of an immaculate sunset. Not only does Maikhao Beach offer you a splendid dining venue, but also provides romantic couples' spa treatments and personalised honeymoon experiences.
>> See Maikhao Beach honeymoon package
#10 Fond Doux Plantation & Resort | St. Lucia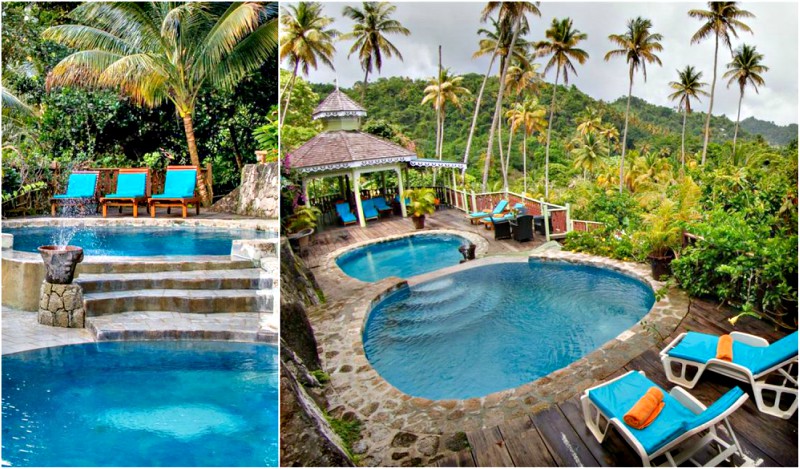 Nothing's more romantic than strolling through Fond Doux's lush fertile vegetation and marvelling together at the diverse range of organic fruit trees, birds, tropical flowers, plant life, vegetables and local spices. The resort's serenely beautiful rainforest location promises an intensely romantic ambience and is the perfect place for independent, nature loving couples to celebrate a honeymoon.
>> See Fond Doux honeymoon package