Your Perfect Wedding in St. Lucia | Fond Doux Plantation & Resort
Hidden among the verdant Caribbean rainforest, award winning Fond Doux Plantation & Resort is a breath-taking, tropical paradise in the southwest of St. Lucia.
Hosting both intimate ceremonies for two as well as larger events with family and friends, weddings at Fond Doux are unique, authentically St. Lucian celebrations in one of the most romantic destinations in the world. Couples marrying at Fond Doux can expect a perfectly personalised experience entirely assisted by a dedicated wedding planner and a wedding day that will always be remembered not only by themselves but every one of their guests - because weddings at Fond Doux are truly unlike any other.
9am | Romantic Breakfast in Bed
Feast on a decadent St. Lucian breakfast as you luxuriate in your cottage to celebrate the first day of the rest of your lives together. The creole breakfast includes eggs to order, organic salad, bakes, bread, fruit salad, country potatoes, sausages, cucumber cream cheese, bacon wrapped plantain, smoked salmon, coconut and chocolate pancakes, coconut water, tea, coffee and juice.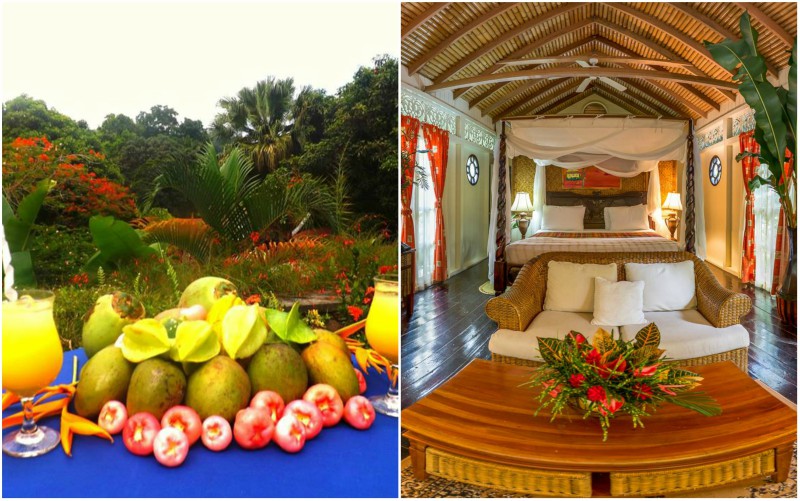 10:30am | His and Hers Spa Treatments
Relax and be pampered with his and hers spa treatments before your wedding to include a men's rejuvenating facial for the groom and a relaxing Swedish massage for the bride. Spa treatments also available for bridal party and guests.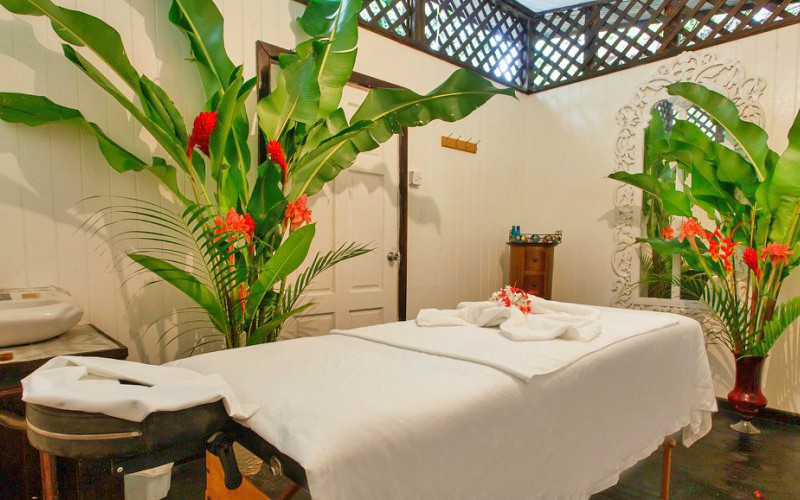 12:30pm | Bridal Hair and Makeup in Room
Be your most beautiful best on your wedding day with in-room bridal hair and make-up arranged by the resort. Complete your tropical bridal style with exotic flowers in your hair to match your bouquet and sun-kissed shimmering skin.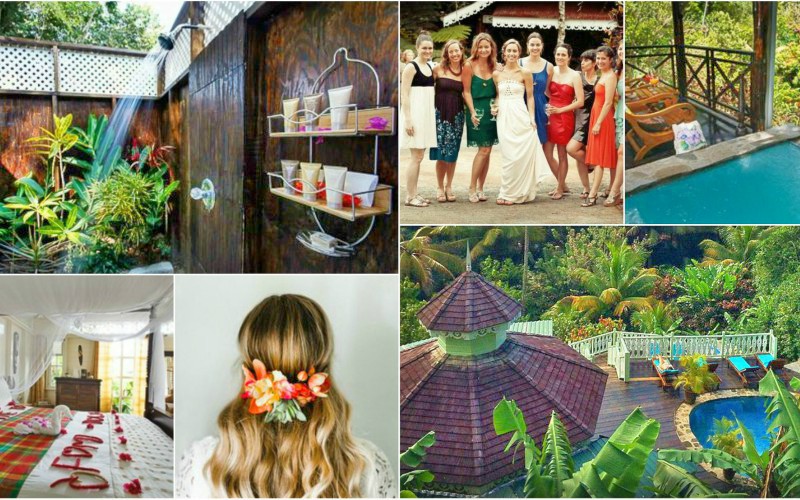 2.30pm | Guests and Groom Arrive at the Circle of Love Wedding Gazebo, Serenaded by a Live Steel Band
Surrounded by the stunning natural scenery of St. Lucia, the unique "Circle of Love" gazebo is one of the most popular wedding venues at Fond Doux and can be set up for both intimate and larger ceremonies. Add some Caribbean flavour to your bridal march with a Live Steel Band accompaniment.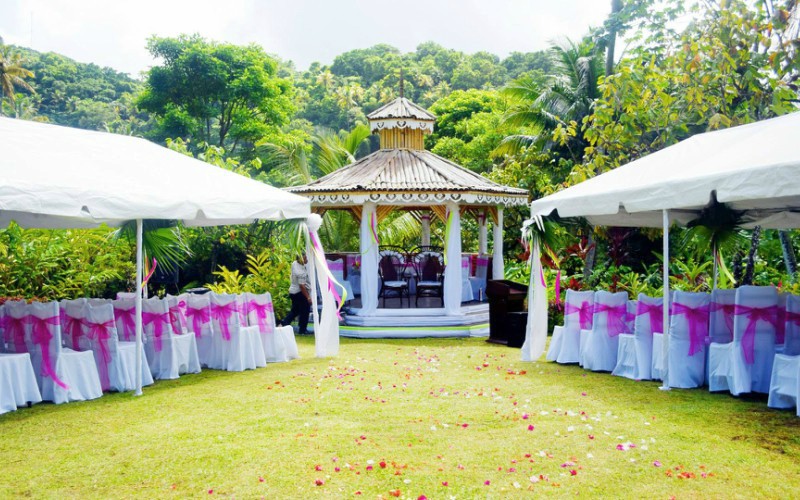 3.00 pm | Bride Arrives and Ceremony Begins
Walk down the aisle to the beats of a Live Steel Band and exchange vows in a Garden of Eden paradise created just for you. A marriage officiate will conduct your wedding in authentic St. Lucian style for a ceremony that is both deeply romantic and meaningful.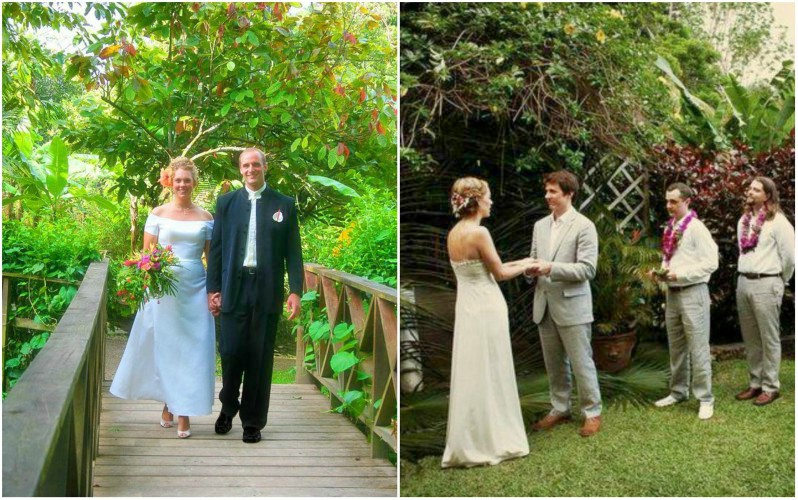 4.00 pm | Wedding Photos to include Family Members and Friends
There are few places in the world with better photo opportunities than a wedding at Fond Doux! Gather your family and friends and capture your precious memories forever against a backdrop of vibrant natural flora. There are a variety of photo packages to choose from including between 2 and 8 hours coverage of your special day.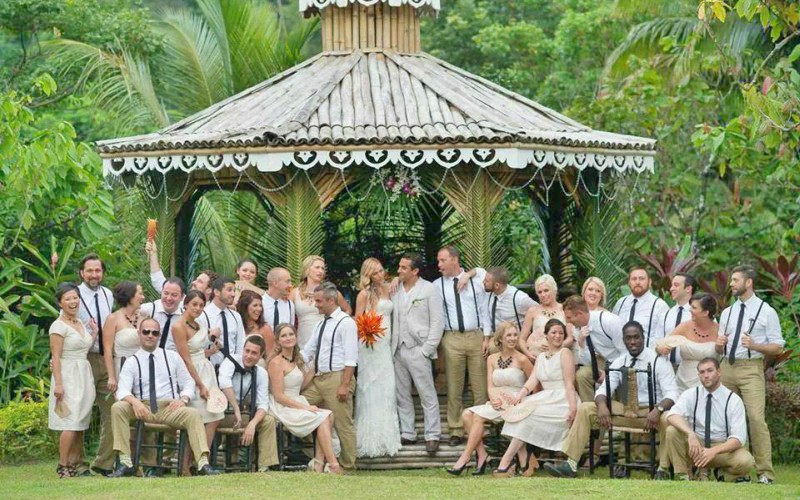 5:00pm | Cocktail Party
No celebration in St. Lucia is complete without rum cocktails! Get the party started as you and your guests enjoy delicious post-ceremony drinks made from rum, coconut water and exotic fruit juices.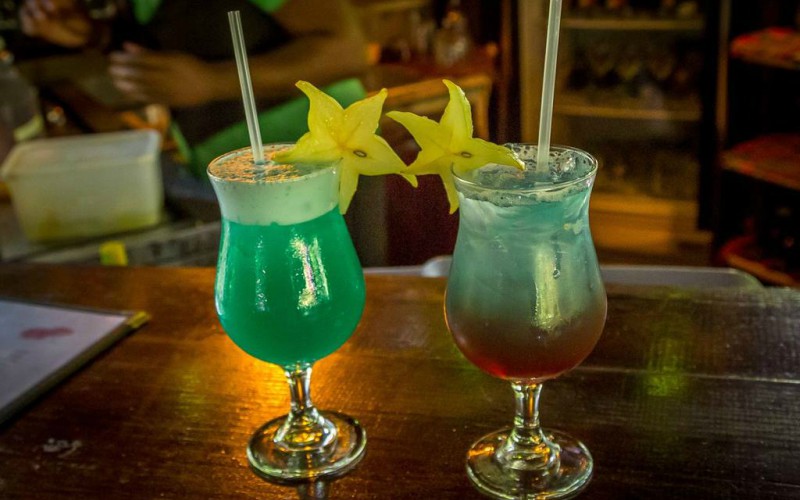 6.00 pm | Wedding Dinner, Cake Cutting & Party with DJ
As the sun sets on your wedding day commence an evening of feasting, dancing and celebration. The resort can provide full catering for your wedding dinner with menus personalised to your taste and couples can choose from either a traditional St. Lucian fruit wedding cake or a chocolate and vanilla sponge.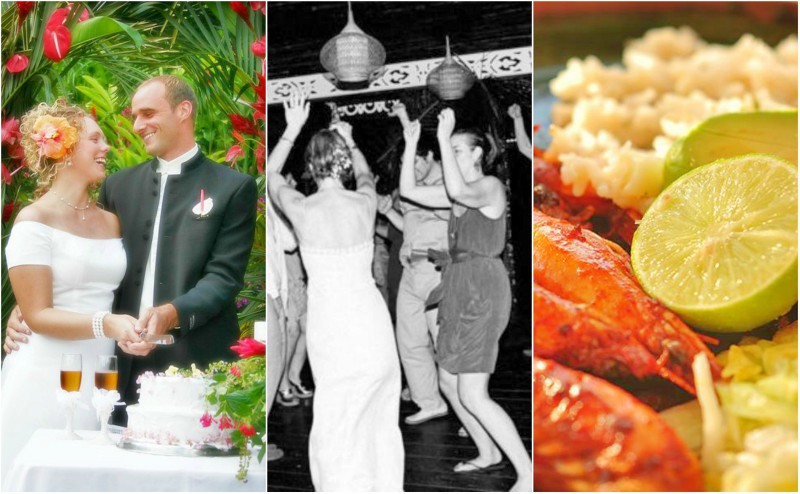 10.00pm | Romantic Turndown for Wedding Night (Honeymoon Suite)
At the end of your very special day retreat to the Honeymoon Suite where you will find your luxury four poster bed beautifully decorated with rose petals ready for your first night together as husband and wife.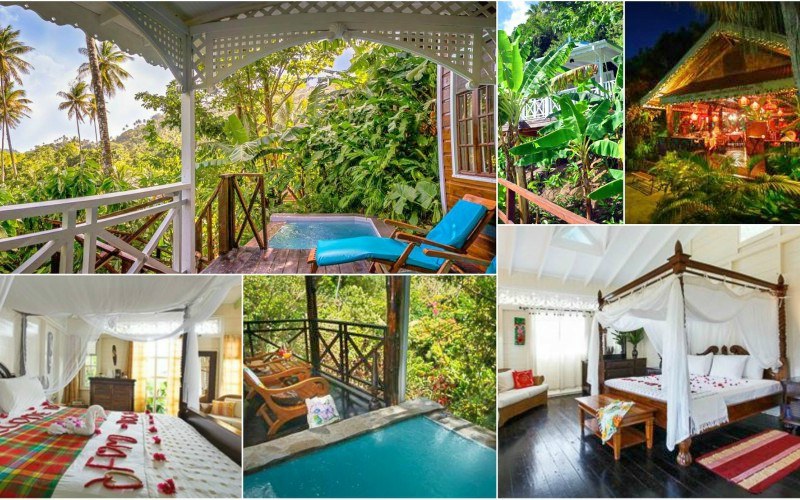 Weddings at Fond Doux Plantation & Resort | Q&A

Eroline and Lyton Lamontagne and their wonderful team tell us why they love hosting weddings at Fond Doux and everything you need to know if you are planning to get married in St. Lucia.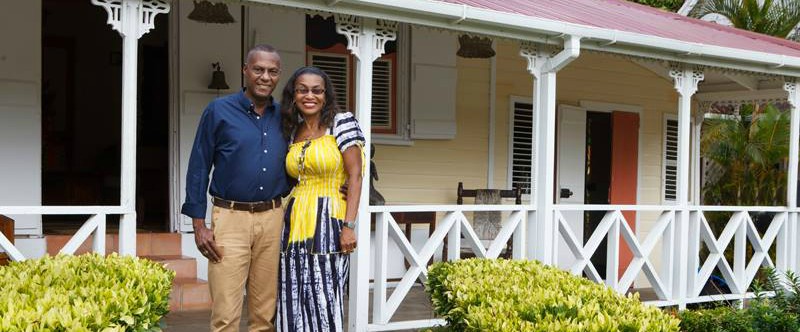 Q1. Why are weddings at Fond Doux so special?
Fond Doux offers a historical garden setting on a 250 year old traditional working plantation surrounded by sun-dappled cocoa groves and jungles of fruit trees and tropical flowers. The resort only hosts one wedding per day, so the entire team will only concentrate on the couple. Soufriere is one of the most scenic parts of the island with magnificent views of the pitons which makes a beautiful backdrop for wedding photographs. Couples have the option to get married on the plantation then visit the nearby attractions for more breathtaking pictures as the resort is only minutes away from most of the sites. The resort offers an authentic Saint Lucian wedding experience to include great music options, Caribbean cuisine and the innate hospitality and friendliness of the staff.
Q2. What is the best time of year to get married at Fond Doux?
Due to our tropical climate, couples can get married year round. Couples with children usually get married during the holidays to include Christmas, Easter and the summer months.
Q3. What size weddings have you catered for?
We have catered for 150 persons. As a small property we hosts small intimate weddings where the couples book all fifteen cottages which can accommodate a total of 40 persons. For the larger wedding groups, we work with two other nearby resorts where the remaining guests can stay.
Q4. What legal requirements are there for couples to get married and how is this arranged?
Getting married in Saint Lucia couldn't be easier since there is no residency period. Regular legal service, takes two full working days to process the legal documentation and the resort can collect the marriage license on the third working day. Express service, the paperwork can be processed within 24 hours and there is an extra fee if couples require that option. The following copies of the documents is required in order to begin the legal paperwork;
Passports (Valid for a minimum of six months)

A Decree Absolute (If either party is divorced)

A Death Certificate (If either party is widowed)

Deed Poll Certificate (If your name has been changed)
Certified translation of all documents not in English are required.
The originals are to be presented upon arrival at the resort.
Q5. Do couples who get married at Fond Doux also stay for their honeymoon?
Yes, couples who get married at Fond Doux generally stay for their honeymoon.
Q6. Can you give an example of the most romantic wedding you have organised?

We have hosted many romantic weddings however, the one which stands out the most is the Berkowitz Wedding (120 guests) with the theme of The Great Gatsby and Midnight Summer. Alina and John were inspired by the natural tropical rainforest beauty and chose to highlight and accentuate the authentic charm of the plantation resort. Leading up to their wedding day the couple planned a number of activities for their guests including a beautiful sunset sail around the pitons. Local palms, masses of orchids and ginger lilies were incorporated as decorative pieces; banana leaves as placemats, pineapples as table numbers, locally made honey as party favors, coconut water served in the shell, spray painted bottles, crystal beads and candelabras as centerpieces. An overhanging powder puff tree in full bloom near the restaurant formed a natural green rainforest backdrop for the couple's photo booth decorated with numerous bright lightbulbs.
A pastor friend of the bride and groom officiated their wedding ceremony which was very intimate and relaxing with lots of childhood jokes. The couple's kids delivered the wedding rings at the ceremony using gold spray painted remote control cars! The subdued sunlight set the mood as the wedding guests gathered in the historical courtyard for the cocktail reception, where they socialized in a very vibrant and carnival celebration of love. Pulsating Saint Lucian rhythms by the Nu Vybz Band filled the courtyard as their wedding guests welcomed the newlyweds. The gorgeous duo treated their guests to a delectable Caribbean buffet dinner in the Cocoa Pod Restaurant with two nicely set up bars serving chilled bubbly champagne and a selection of alcoholic beverages. After dinner, and lots of merriment, the wedding guests relocated to the beach for a bonfire and more live Saint Lucian music. This was certainly the most talked about wedding of the year.
See full details or enquire about weddings and romantic celebrations at Fond Doux Plantation and Resort