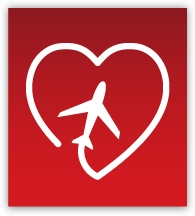 Please Wait
Do not navigate away from this page or close your browser whilst your request is being processed
Search romantic hotel breaks and personalised experiences especially created for couples booking a romantic weekend or holiday.
Choose from boutique hotels, luxury resorts, activity and adventure trips, and sexy nights of raw, unleashed passion.

Why book with The Romantic Tourist?
Using our unique romantic search filters you can choose from 1000's of romantic packages and hotels in over 60 destinations worldwide.
Book with every host directly and use the direct messaging service to request bespoke experiences if you want something special.
With no commitment to book until you find the experience that is exactly right for you...our service puts you in complete control to get exactly what you want...whether you're after a romantic picnic...a Champagne hot-tub experience under the stars...naughty accessories in your room...or planning a special surprise.
And each host can send you a private quote to ensure you always get the best price.