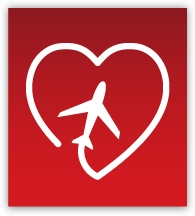 Please Wait
Do not navigate away from this page or close your browser whilst your request is being processed
Congratulations on your upcoming Anniversary!
Whether you're celebrating your first or fiftieth year of marriage, or approaching a special milestone in your relationship, we have the best Romantic Packages and Romantic Hotels dedicated to celebrating your wedding anniversary.

Why book with The Romantic Tourist?
Using our unique romantic search filters you can choose from 1000's of romantic packages and hotels in over 60 destinations worldwide.
With no commitment to book until you find the experience that is exactly right for you...our service puts you in complete control to get exactly what you want...whether you're after a romantic picnic...a Champagne hot-tub experience under the stars...naughty accessories in your room...or planning a special surprise.

And each host can send you a private quote to ensure you always get the best price.