Remisens Premium Hotel Kvarner | An Outstanding Wedding Destination on the Opatija Riviera, Croatia
With outstanding natural beauty, ancient architecture and sun-baked coastlines it's little surprise that Croatia continues to get more and more popular for destination weddings.
Here's why the celebrated Remisens Premium Hotel Kvarner should be high on your wish-list when planning a romantic wedding ceremony along the Adriatic Coast...
In the heart of the stunning Opatija Riviera lies the historic Remisens Premium Hotel Kvarner.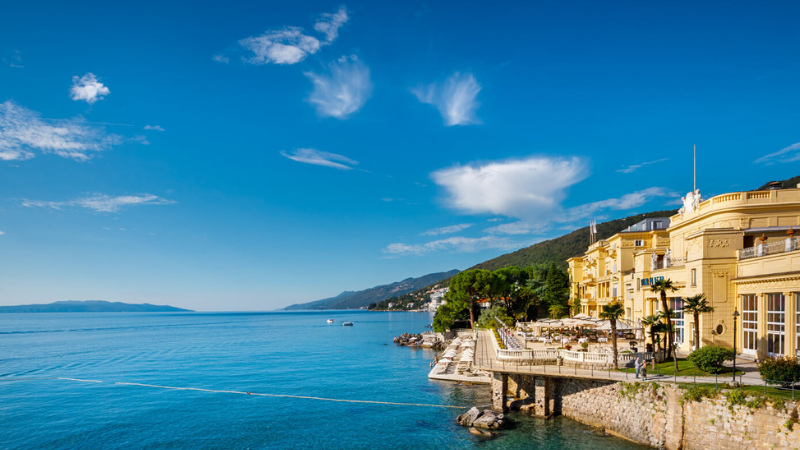 Tracing its roots back to 1884, the resort is proud of its claim as the first hotel to open along the Adriatic Coast.
And five years ago the property enjoyed a full restoration, with the designers working hard to remain true to the grand Habsburg-era style.
Location, location, location...
There's plenty to admire about the coastal town of Opatija, and the Remisens Premium Hotel Kvarner is located in an ideal place to explore the very best of the local area.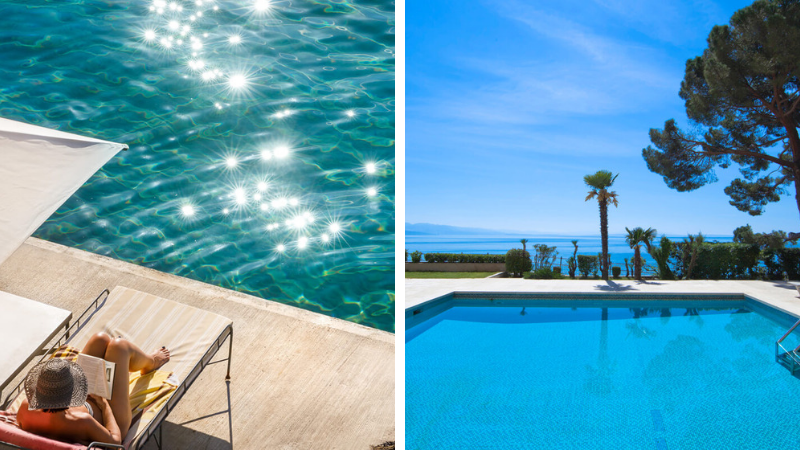 As a guest at the hotel you'll have easy access to a spacious patio looking out to sea, an outdoor pool and private beach that overlooks Kvarner Bay.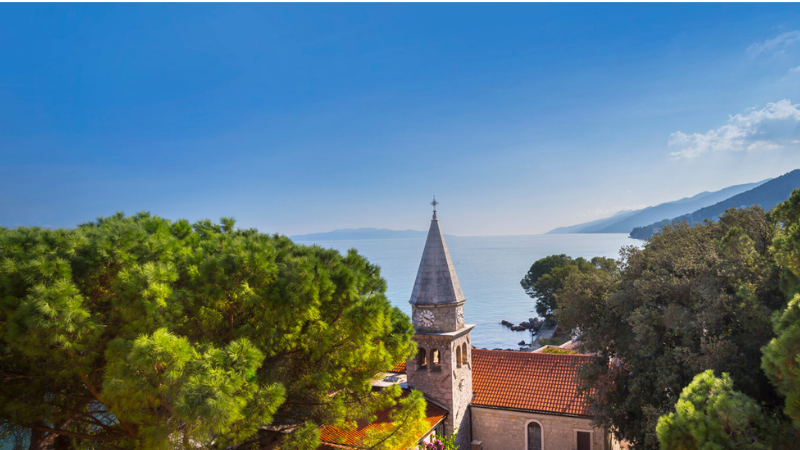 A quaint church and a lush green park with majestic statues further add to the luxurious scene. Plus, you'll only be a short stroll away from the Lungomare promenade that snakes around the coastline.
Book your wedding here and you and your wedding guests can delight in a range of local activities, including:
Enjoying a treatment at the hotel's luxury Spa and wellness centre
A choice of water sports, such as windsurfing or sailing
A walking tour of the historic town of Opatija
Plenty of local restaurants just a stroll away
Depending on your timing, you may also get to enjoy one of the many annual cultural and culinary events hosted by the town – a Carnival, the Balinjerada Soapbox Race and a coffee festival are just three among many. Meanwhile the lovely city of Rijeka, which was selected to be the European Capital of Culture for 2020, is just eight miles away.
A little further afield, you could pay a visit to the medieval towns of Dubrovnik and Split, both of which carry UNESCO world heritage status.
And as newlyweds, you might appreciate a break from your nearest and dearest by sneaking off on honeymoon via a boat trip to some of Italy's most romantic cities like Venice or Trieste.
Weddings at the Crystal Hall...
It's not just Opatija which inspires lovers to flock to this corner of Croatia each year. The splendid ballroom at Remisens Premium Hotel Kvarner, the Crystal Hall, is an architectural treasure famed for its huge crystal chandeliers, decorated walls and extra fine ornaments.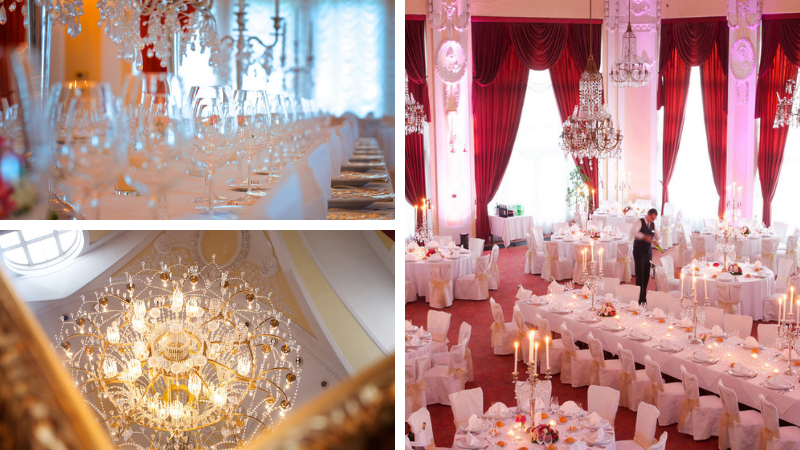 There's enough space to host weddings for up to 700 lucky people. And since its refurbishment, the ballroom has been equipped ensure all its weddings are events to remember - thanks to its use of shiny new audio-visual equipment.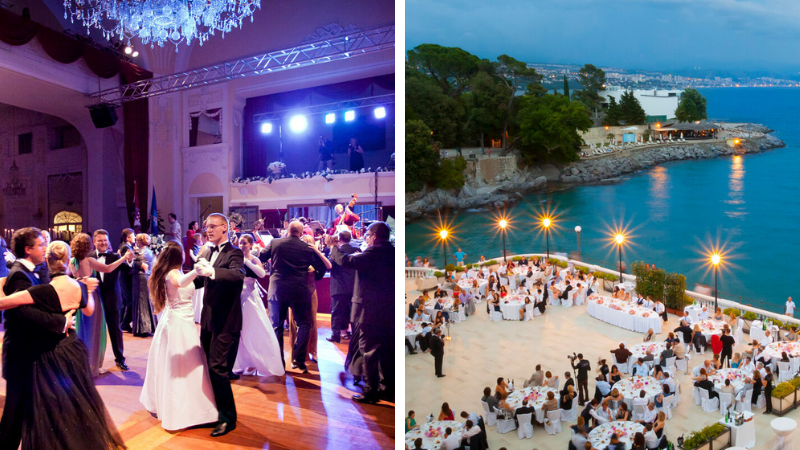 The large hall, with its huge and airy windows, can be arranged in various ways to meet the individual needs of you and your future spouse. The new terrace is situated above the town's promenade, and is the perfect spot to host your wedding photos in an outdoors setting.
Wedding cake – often considered to be the highlight by those who get wed here, this delicious creation can be tailored in terms of the appearance, size and ingredients which best suit your preferences.
Dinner – In consultation with the hotel's food and beverages department manager, you can choose a tailored menu including a wide range of welcome drinks, aperitifs, cold buffets, snacks and canapés, and also exclusive meat, fish and vegetarian menus.
Staff at the Remisens Premium Hotel Kvarner will listen carefully to all your wishes to ensure they understand the type of event you're dreaming of, and will take of all the small details. If you have any questions or special requests, you can get in touch with the hotel directly. It's worth noting that trouser press, shoe shine, ironing and laundry services are offered by the hotel, some of which carry a small charge.
Accommodating your closest friends and family...
With 58 air conditioned rooms and suites which have been modernised for luxury, this 4-star property is very well equipped to meet every whim of your wedding guests (a bridal suite is available for the married couple).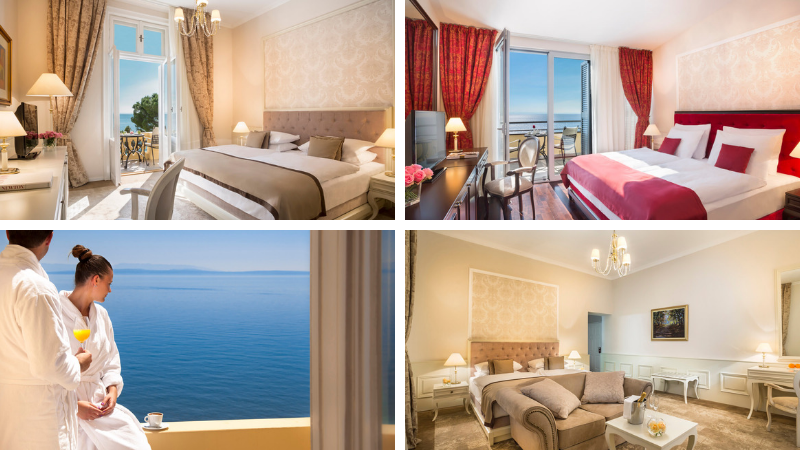 A delicious and plentiful breakfast buffet, featuring the freshest yoghurts, jams and homemade cakes, will be sure to set up your visitors for their relaxing day ahead. Depending on their preference, an early visit to the on-site aperitif bar or lounge bar are just a couple of thirst-quenching options…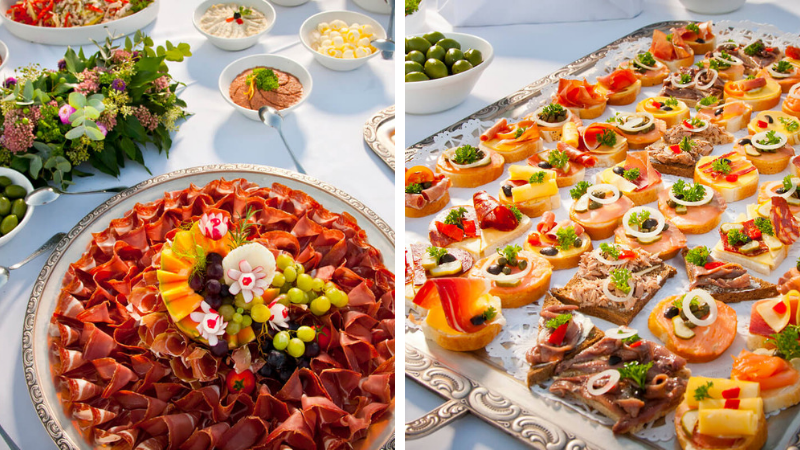 The Opatija Riviera has some of the finest local ingredients around (think high quality shrimp, asparagus, chestnuts and fresh Mediterranean herbs), and these can be accompanied by an excellent range of Croatian wines. The nearby Restaurant Isadora is a popular dining spot that has over 100 wines to choose from and, of course, you'll again have the azure sea as your backdrop.
Little extras to find out more about...
The hotel puts on a packed programme of activities for both children and adults. These programmes are subject to change, so make sure you enquire before you book. Other extra touches you might be able to make the most of include:
Guided themed walks of the fabulous Carmen Sylva forest promenade
Late check-out, subject to availability on your chosen day of departure
A pillow menu, to help you get the perfect sleep
Guests can also enjoy organic welcome drinks and a wellness set comprising of bathrobes and slippers on arrival in your room. Be sure to make a request if there's anything else bespoke that you would like to take care of before you set off on your travels.
The travel essentials - Remisens Premium Hotel Kvarner Opatija
Ul. Pava Tomašića 2, 51410, Opatija, Croatia +385 51 710 444
The hotel offers a private parking lot with a limited number of parking spaces that can be used at an additional price. Rijeka Airport is 28 miles away, while it's 52.8 miles to Pula Airport. A shuttle service is available at a surcharge.
See more about Remisens Premium Hotel Kvarner Opatija. Or, read some of the most commonly asked questions about weddings abroad.